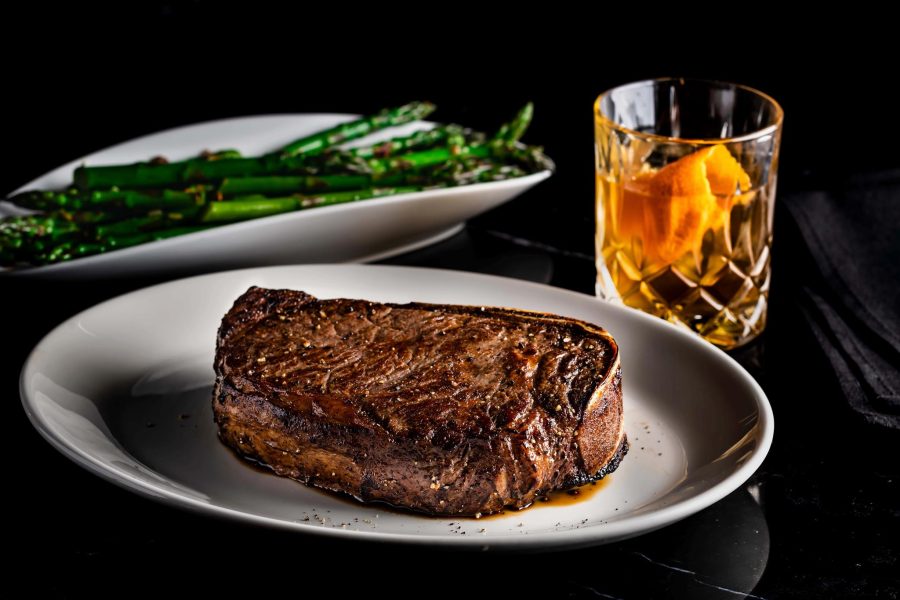 Del Frisco's Las Vegas: An Exquisite Dining Experience
Introduction
Del Frisco's Double Eagle Steakhouse in Las Vegas is a premier dining establishment renowned for its exceptional culinary offerings, elegant ambiance, and unparalleled service. Located on the iconic Las Vegas Strip, Del Frisco's is a destination of choice for both locals and tourists seeking a memorable fine dining experience. With a commitment to serving the finest quality ingredients and providing an elevated dining experience, Del Frisco's has become synonymous with excellence in Las Vegas's vibrant culinary scene.
Hours of Operation
Del Frisco's Las Vegas operates with the following hours:
Monday to Thursday: 4:30 PM – 10:00 PM
Friday and Saturday: 4:30 PM – 11:00 PM
Sunday: 4:30 PM – 9:30 PM
Contact Information
Address: 3925 Paradise Rd, Las Vegas, NV 89169
Phone: +1 (702) 796-0063
Website: www.delfriscos.com
The Ambiance
As you step into Del Frisco's Las Vegas, you are greeted by a sophisticated and inviting atmosphere. The restaurant features modern and tasteful decor with a touch of classic elegance. The spacious dining room is adorned with stylish furnishings, warm lighting, and a cozy fireplace, creating a refined yet comfortable setting. Whether you're celebrating a special occasion or enjoying a romantic dinner, Del Frisco's offers an ambiance that is both upscale and welcoming.
The Menu Highlights
1. Steaks and Chops
Del Frisco's is renowned for its premium selection of steaks and chops, prepared to perfection by their expert culinary team. With USDA Prime and Wagyu beef options, each cut is meticulously aged and grilled to enhance its natural flavors. Some menu highlights include:
Prime Ribeye: A classic favorite, the Prime Ribeye is richly marbled and cooked to your preferred temperature. It's a true indulgence for steak connoisseurs.
Filet Mignon: A tender and melt-in-your-mouth cut, the Filet Mignon is renowned for its exquisite texture and delicate flavor.
Dry-Aged Porterhouse: Del Frisco's signature Dry-Aged Porterhouse is a true showstopper, featuring both a strip and filet side, offering the best of both worlds.
2. Seafood
In addition to its exceptional steaks, Del Frisco's also offers a delectable selection of fresh seafood dishes. Prepared with precision and served with flair, these seafood highlights are not to be missed:
Alaskan King Crab Legs: Indulge in sweet and succulent Alaskan King Crab Legs, served with drawn butter for a luxurious seafood experience.
Chilean Sea Bass: Del Frisco's perfectly seared Chilean Sea Bass is a delicate and flavorful dish, complemented by a citrusy glaze and served with seasonal vegetables.
Lemon-Garlic Butter Poached Lobster Tails: Savor the tender and buttery goodness of lobster tails, gently poached in a luscious lemon-garlic butter sauce.
3. Signature Sides
To complement your main course, Del Frisco's offers a selection of sumptuous sides, expertly crafted to elevate your dining experience. Notable favorites include:
Lobster Macaroni & Cheese: Indulge in a rich and creamy macaroni and cheese dish, generously enhanced with succulent chunks of lobster.
Au Gratin Potatoes: Del Frisco's twist on a classic side, featuring thinly sliced potatoes layered with a velvety cheese sauce and baked to golden perfection.
Truffle Macaroni & Cheese: Elevate your macaroni and cheese experience with the decadent flavors of truffle, creating a luxurious side dish that is sure to impress.
4. Desserts
To conclude your culinary journey at Del Frisco's Las Vegas, be sure to save room for their delectable desserts. Indulge in sweet creations that are as visually stunning as they are delicious:
Butter Cake: Del Frisco's signature dessert, the Butter Cake, is a warm and moist treat topped with a buttery crumble and served with a side of homemade whipped cream and vanilla ice cream.
Chocolate Soufflé Cake: Savor the rich and velvety Chocolate Soufflé Cake, paired with a scoop of vanilla ice cream and drizzled with warm chocolate sauce.
Conclusion
Del Frisco's Las Vegas is a destination for those seeking an extraordinary dining experience. With its exquisite selection of steaks, seafood, and an array of tantalizing dishes, Del Frisco's has become a culinary gem in the heart of Las Vegas. From its elegant ambiance to its impeccable service, Del Frisco's aims to provide guests with an unforgettable evening of fine dining and indulgence.