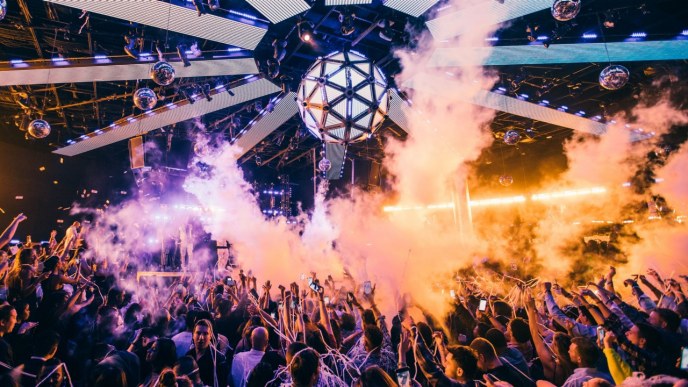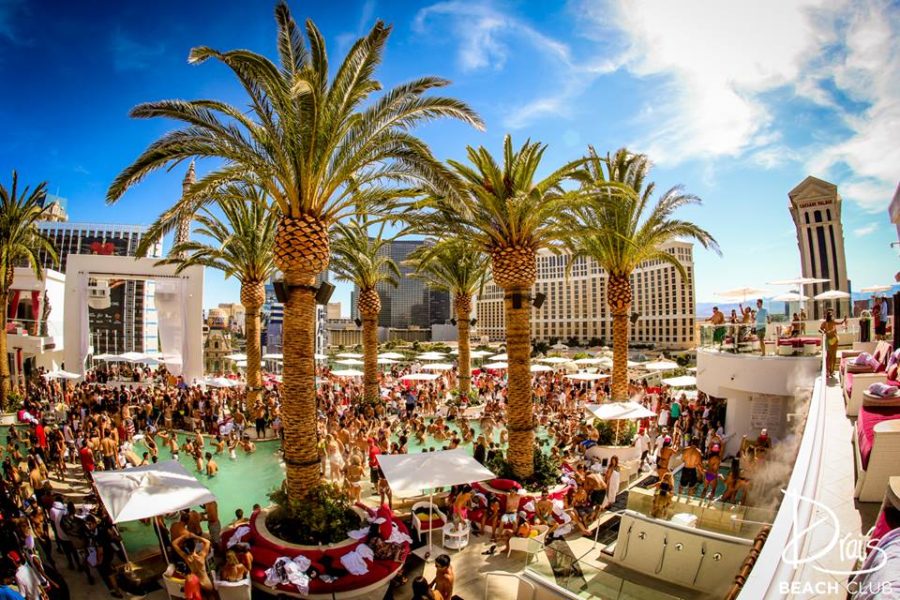 Drai's Nightclub and Beachclub at The Cromwell: A Premier Entertainment Destination in Las Vegas
Introduction Drai's Nightclub and Beachclub, located at The Cromwell hotel in the heart of the Las Vegas Strip, is a renowned entertainment venue that offers a unique and unforgettable experience for partygoers and music enthusiasts. With its combination of a vibrant nightclub atmosphere and a luxurious beach club setting, Drai's has established itself as a premier destination for those seeking the ultimate nightlife experience in Las Vegas.
Location and Address Drai's Nightclub and Beachclub is situated at 3595 S Las Vegas Blvd, Las Vegas, NV 89109. Its prime location on the Strip places it in close proximity to other popular resorts and attractions, making it easily accessible for both locals and tourists.
Hours of Operation The operating hours of Drai's Nightclub and Beachclub are as follows:
Nightclub: Open on Thursday, Friday, Saturday, and Sunday from 10:30 PM until late into the night.
Beachclub: Open during the daytime on Friday, Saturday, and Sunday from 11:00 AM to 6:00 PM.
Contact Information For inquiries or to make reservations, you can contact Drai's Nightclub and Beachclub using the following contact information:
Nightclub Experience Drai's Nightclub offers an unparalleled nightlife experience, attracting top-tier DJs, renowned musical artists, and a stylish crowd looking to dance the night away. The club features a state-of-the-art sound system, impressive lighting effects, and a spacious dance floor that sets the stage for unforgettable performances. With its sophisticated design and elevated VIP sections, Drai's Nightclub provides a luxurious and energetic atmosphere that is sure to leave guests with lasting memories.
Beachclub Oasis During the daytime, Drai's Beachclub transforms into a lavish oasis where guests can indulge in a sun-soaked pool party experience. The Beachclub boasts stunning panoramic views of the Las Vegas Strip and provides a spacious outdoor venue complete with multiple pools, cabanas, and daybeds. Whether you're looking to relax by the poolside or party with friends, the Beachclub offers a vibrant and energetic environment complemented by world-class service.
Music and Entertainment Drai's Nightclub and Beachclub are renowned for hosting a lineup of top-tier musical talent and guest performances. Internationally acclaimed DJs and artists grace the stages of Drai's, ensuring an unparalleled entertainment experience. From electronic dance music (EDM) and hip-hop to live performances by chart-topping artists, the venue caters to diverse musical tastes, creating an electrifying atmosphere for guests to enjoy.
VIP and Bottle Service Drai's Nightclub and Beachclub provide exclusive VIP and bottle service options for those seeking a heightened level of luxury and personalized attention. VIP guests can enjoy private tables, dedicated servers, and access to elevated sections, ensuring an elevated experience. Bottle service packages include an extensive selection of premium spirits, mixers, and a dedicated VIP host to cater to your needs throughout the night.
Dress Code and Age Restrictions To maintain a stylish and upscale environment, Drai's enforces a dress code policy. The dress code typically requires guests to adhere to upscale nightclub attire, including fashionable clothing and shoes. Athletic wear, flip-flops, and overly casual attire may not be permitted. Additionally, guests must be 21 years or older to enter Drai's Nightclub and Beachclub, as per Nevada state law.
Events and Special Occasions Drai's Nightclub and Beachclub are ideal venues for hosting special events, private parties, and corporate gatherings. With its versatile indoor and outdoor spaces, the venue can accommodate a range of event sizes and offers customized packages to suit individual requirements. Whether you're celebrating a birthday, bachelor or bachelorette party, or planning a corporate event, Drai's provides a dynamic setting to make your occasion truly memorable.
Conclusion Drai's Nightclub and Beachclub at The Cromwell in Las Vegas offer a one-of-a-kind entertainment experience, seamlessly blending the allure of a high-energy nightclub with the luxury of a beachside oasis. With its prime location, world-class musical talent, stunning views, and exceptional service, Drai's has solidified its position as a premier destination for those seeking an unforgettable nightlife experience in Las Vegas.