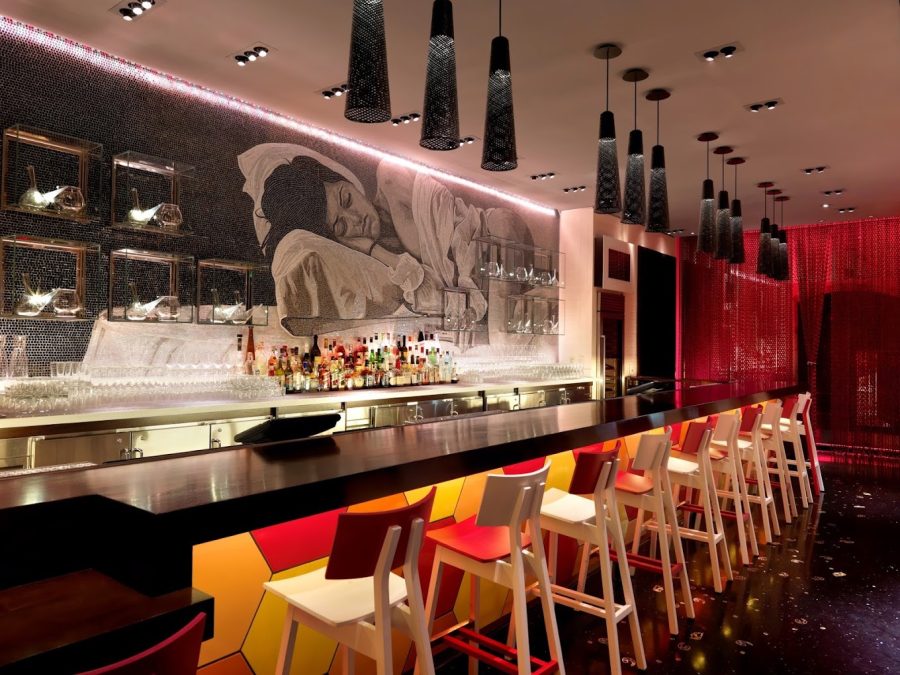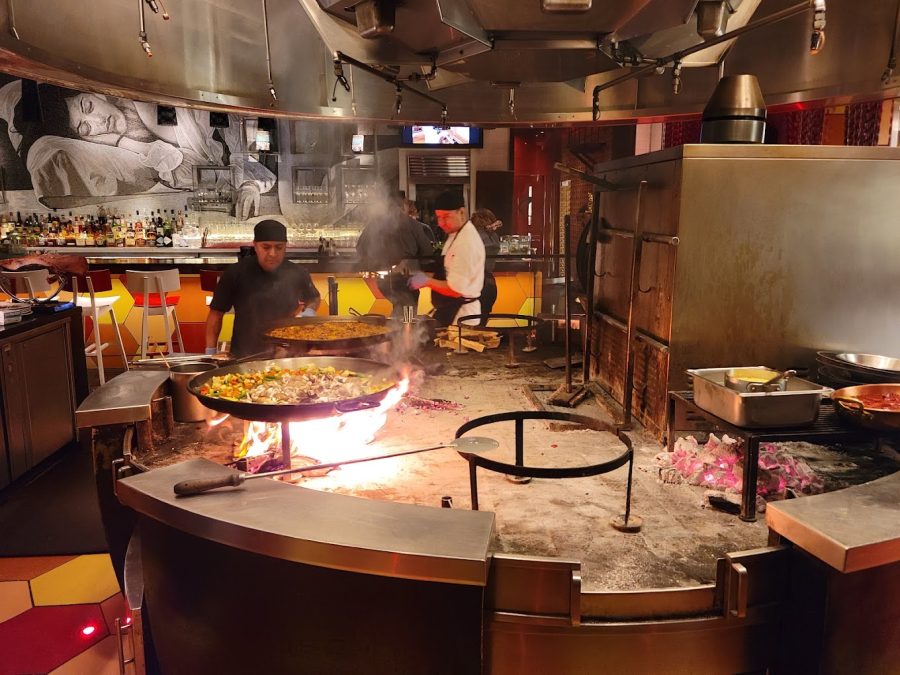 É by José Andrés is a unique dining experience located at The Cosmopolitan of Las Vegas, offering an extraordinary culinary journey curated by the world-renowned Spanish chef, José Andrés. This exclusive restaurant is an intimate, multi-sensory affair, where guests can savor an innovative tasting menu that showcases the best of Spanish cuisine combined with avant-garde techniques. É is an expression of artistry and gastronomy, promising a memorable dining adventure for food enthusiasts and epicureans alike.
Address: The Cosmopolitan of Las Vegas 3708 Las Vegas Blvd South Las Vegas, NV 89109 United States
Contact Information: https://www.cosmopolitanlasvegas.com/restaurants/e
Hours of Operation: Note: The following hours are subject to change, and it's recommended to check with the restaurant directly for the latest updates.
Dinner:

Tuesday to Saturday: 5:30 PM – 10:00 PM
Sunday and Monday: Closed
Menu Highlights: É by José Andrés offers a unique, ever-evolving tasting menu that showcases the finest Spanish flavors with a contemporary twist. The chef's commitment to sourcing fresh, seasonal ingredients and employing cutting-edge culinary techniques makes each dish a masterpiece. Some highlights you might expect to find on the menu include:
Liquid Olives: A signature dish that sets the stage for the meal, these delightful "olives" are actually olive-flavored spheres with a thin outer layer that burst with liquid essence when eaten.
Jamón Ibérico de Bellota: A celebration of Spain's prized acorn-fed Iberian ham, sliced paper-thin and served with an assortment of accompaniments, highlighting the rich, nutty flavors.
Seafood Paella: A contemporary take on the classic Spanish dish, featuring the freshest seafood, perfectly cooked rice, and a harmonious blend of flavors.
Lomo de Res: A succulent beef tenderloin cooked to perfection and accompanied by carefully crafted sauces and vegetable garnishes.
Liquid Nitrogen Desserts: Experience the magic of liquid nitrogen with visually stunning and delicious desserts, often featuring molecular gastronomy techniques.
Dress Code: As a fine-dining establishment, É by José Andrés adheres to a smart-casual dress code. Guests are encouraged to dress stylishly while maintaining comfort for an enjoyable dining experience.
Reservations: Due to the restaurant's exclusive and intimate setting, reservations are highly recommended. To secure a table, guests can make a reservation via the restaurant's website or contact the restaurant directly via phone or email.
Note: É by José Andrés is a popular dining destination, and reservations often fill up quickly. It's advisable to book well in advance to ensure availability, especially during peak seasons and holidays.
Conclusion: É by José Andrés at Cosmopolitan, Las Vegas, is a gastronomic gem offering an unparalleled culinary experience. With a dedication to Spanish cuisine, innovative techniques, and exceptional service, the restaurant promises to delight even the most discerning palates. Whether celebrating a special occasion or seeking a remarkable dining adventure, É by José Andrés is a must-visit destination for those seeking the finest in contemporary Spanish cuisine.