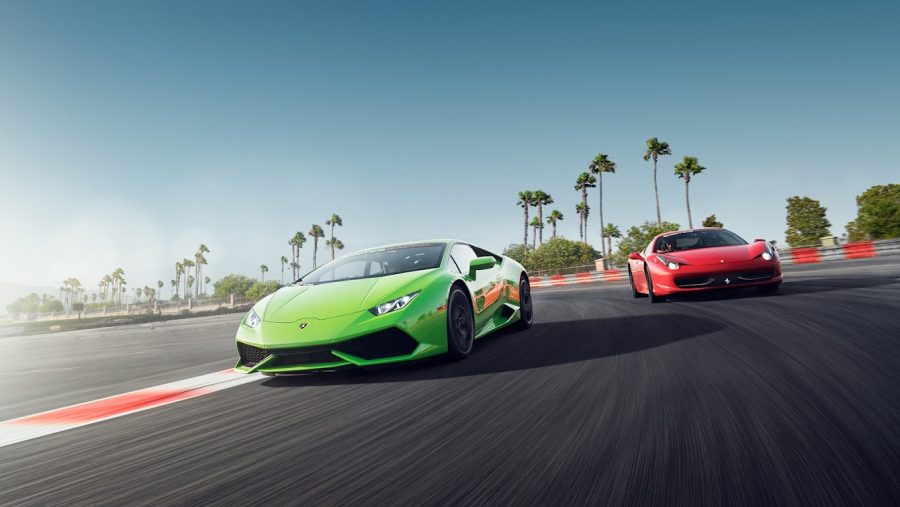 Exotics Racing in Las Vegas: Where Dreams of Speed Become Reality
If you've ever dreamt of getting behind the wheel of a luxury sports car and pushing it to its limits on a world-class racetrack, then Exotics Racing in Las Vegas is the place to make those dreams come true. Located in the heart of Sin City, this adrenaline-pumping experience is a must-do for automotive enthusiasts and thrill-seekers alike. In this comprehensive guide, we'll take you through everything you need to know about Exotics Racing, from the thrilling car lineup to the track's details and how to book your own experience.
Address and Contact Information
Exotics Racing Las Vegas Address: 7065 Speedway Blvd, Las Vegas, NV 89115, USA Phone: +1 702-802-5656 Website: www.exoticsracing.com Email: info@exoticsracing.com
The Ultimate Supercar Fleet
At Exotics Racing, the highlight of the experience is undoubtedly the impressive fleet of high-performance supercars. Whether you're a fan of Italian exotics, American muscle, or German precision, you'll find a car that suits your taste and style. Some of the standout cars in their collection include:
Ferrari 488 GTB
Ferrari is synonymous with speed and luxury, and the 488 GTB is no exception. With a 3.9-liter twin-turbocharged V8 engine that produces 661 horsepower, this Italian stallion can go from 0 to 60 mph in just 3 seconds.
Lamborghini Huracán Performante
The Lamborghini Huracán Performante is a masterpiece of engineering, featuring a naturally aspirated V10 engine that produces 631 horsepower. Its active aerodynamics and all-wheel-drive system ensure an unforgettable driving experience.
Porsche 911 GT3
Porsche is known for its precision engineering, and the 911 GT3 is a testament to that. With 502 horsepower from its naturally aspirated flat-six engine, this track-focused car offers a thrilling and responsive drive.
McLaren 720S
The McLaren 720S is a true British marvel, boasting a 4.0-liter twin-turbocharged V8 engine with a staggering 710 horsepower. Its lightweight construction and cutting-edge technology make it one of the fastest cars on the planet.
Chevrolet Corvette C8
For fans of American muscle, the Chevrolet Corvette C8 is a standout choice. Its mid-engine layout and 6.2-liter V8 engine delivering 495 horsepower offer an exhilarating driving experience at an affordable price point.
The Las Vegas Motor Speedway
Exotics Racing operates at the iconic Las Vegas Motor Speedway, which is conveniently located just a short drive from the Las Vegas Strip. This state-of-the-art racetrack provides the perfect setting for an unforgettable driving experience.
Track Configurations
The Las Vegas Motor Speedway offers multiple configurations, ensuring that drivers of all skill levels can enjoy their time on the track. Whether you're a beginner looking to get your feet wet or an experienced racer seeking a challenge, there's a layout for you.
Professional Instructors
Safety is a top priority at Exotics Racing, and each experience includes the guidance of professional racing instructors. These instructors have the expertise to help you get the most out of your chosen supercar while ensuring a safe and thrilling experience.
Lap Timing and Video Footage
For those looking to improve their driving skills or simply capture their moments of glory, Exotics Racing offers optional lap timing and video packages. You can review your performance and share your incredible driving moments with friends and family.
Booking Your Experience
Booking your dream driving experience at Exotics Racing is a straightforward process. You can choose from various packages that determine the number of laps and cars you'll drive. Popular options include the "Supercar Driving Experience" and the "Race a Ferrari and Lamborghini" package.
It's essential to make a reservation in advance, as slots tend to fill up quickly, especially during peak tourist seasons. You can book your experience through their website or by calling their phone number provided above.
Corporate Events and Group Packages
Exotics Racing isn't just for individual thrill-seekers. They also offer corporate event and group packages, making it an ideal venue for team-building activities, client entertainment, and unforgettable celebrations. Imagine the excitement of your colleagues or friends as they get to drive these incredible supercars.
Conclusion
Exotics Racing in Las Vegas offers an unparalleled opportunity to experience the thrill of driving some of the world's most exotic and high-performance cars on a professional racetrack. With a stunning lineup of cars, a world-class track, and professional instructors, it's no wonder that this experience is on the bucket list of many car enthusiasts.
Whether you're visiting Las Vegas for a vacation, planning a corporate event, or simply looking to fulfill a lifelong dream, Exotics Racing has the perfect package to satisfy your need for speed. Book your experience today, and get ready for an adrenaline rush like no other.