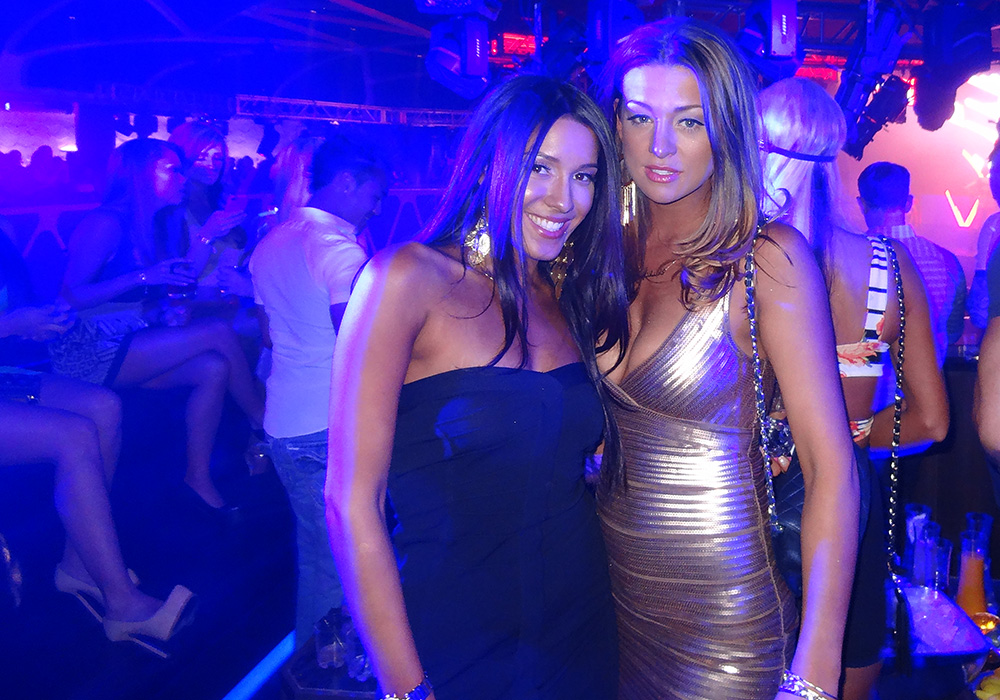 Hakkasan Nightclub is a renowned entertainment venue located in the heart of the Las Vegas Strip. It is a part of the Hakkasan Group, a global hospitality company known for its luxury nightclubs, restaurants, and hotels. Hakkasan Nightclub is widely recognized as one of the premier nightlife destinations in Las Vegas, offering an unforgettable experience for locals and tourists alike.
Design: Hakkasan Nightclub boasts a stunning and sophisticated design that exudes opulence and grandeur. Spanning over 80,000 square feet, the venue is spread across five levels, each offering a distinct ambiance and experience. The nightclub features state-of-the-art audiovisual technology, including a massive LED screen, lighting effects, and a world-class sound system. The design elements, such as the intricate woodwork, plush seating, and stylish decor, create an elegant and luxurious atmosphere.
Main Room: The Main Room is the centerpiece of Hakkasan Nightclub. It showcases a massive dance floor surrounded by VIP tables and a raised DJ booth, providing an excellent vantage point for guests to enjoy the performances of world-renowned DJs. The Main Room is renowned for its high-energy environment, with pulsating beats, vibrant lighting effects, and a lively crowd that keeps the energy levels soaring all night long.
Ling Ling Room: For a more intimate experience, Hakkasan Nightclub offers the Ling Ling Room. This area provides a more relaxed setting with its own dance floor, private bar, and DJ booth. The Ling Ling Room features a distinct East-meets-West aesthetic, combining modern design elements with traditional Chinese motifs. It offers a unique fusion of music genres, including hip-hop, open-format, and electronic beats, providing an alternative experience within the larger nightclub.
Mezzanine Level: The Mezzanine Level at Hakkasan Nightclub offers a perfect retreat for those seeking a more exclusive experience. It provides a bird's-eye view of the Main Room, allowing guests to enjoy the pulsating energy below while still having a more private space. The Mezzanine Level features luxurious VIP booths, bottle service, and dedicated bars, providing an elevated experience for discerning patrons.
Outdoor Terrace: Hakkasan Nightclub also features an enchanting outdoor terrace, providing a refreshing break from the energetic atmosphere inside. The terrace offers breathtaking views of the Las Vegas Strip and the iconic Fountains of Bellagio. Guests can relax in elegant seating areas, enjoy their drinks, and socialize while taking in the stunning cityscape.
Entertainment: Hakkasan Nightclub is renowned for hosting world-class DJs and live musical performances. It attracts top-tier talent from around the globe, including electronic dance music (EDM) icons, renowned hip-hop artists, and internationally acclaimed acts. Guests can expect an exhilarating lineup of performances, with artists such as Calvin Harris, Tiësto, Steve Aoki, and Drake gracing the stage.
Cuisine: Hakkasan Nightclub goes beyond being just a nightclub; it also offers a unique culinary experience. Adjacent to the nightclub is the Hakkasan Restaurant, which features modern Cantonese cuisine crafted by Michelin-starred Chef Ho Chee Boon. Guests can indulge in a delectable array of dishes that combine traditional Chinese flavors with contemporary techniques. The restaurant provides a seamless transition from dinner to the vibrant nightlife, making it a perfect destination for a complete evening of entertainment.
VIP Experience: Hakkasan Nightclub offers an unparalleled VIP experience for guests seeking the utmost luxury and exclusivity. VIP patrons enjoy dedicated entrances, access to private areas, elevated bottle service, and personal concierge service. The VIP experience ensures an unforgettable night of entertainment, with VIP hosts catering to the specific needs and preferences of each guest.
Overall, Hakkasan Nightclub in Las Vegas stands as a symbol of luxury, entertainment, and world-class nightlife. With its exceptional design, electrifying atmosphere, top-tier talent, and culinary excellence, it continues to be a must-visit destination for those seeking an unforgettable nightlife experience in the entertainment capital of the world.