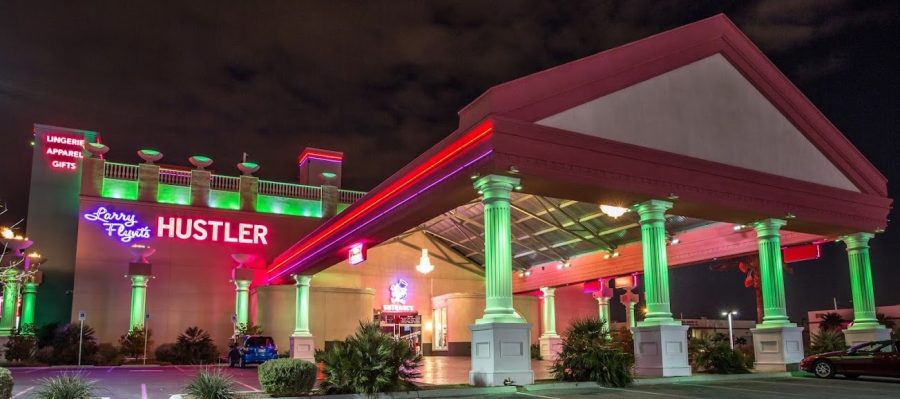 Larry Flynt's Hustler Strip Club: Extravagance and Excitement in Las Vegas
Address: 6007 Dean Martin Dr, Las Vegas, NV 89118
Hours of Operation:
Monday to Sunday: 7:00 PM to 6:00 AM
Contact Information:
Introduction: Larry Flynt's Hustler Strip Club in Las Vegas is a renowned adult entertainment venue that offers an extravagant and thrilling experience for its guests. Founded by Larry Flynt, the publisher of the iconic adult magazine Hustler, the strip club embraces the brand's bold and provocative spirit.
Location and Accessibility: The club is located just minutes away from the Las Vegas Strip, making it easily accessible for both locals and tourists alike. Its address is 6007 Dean Martin Dr, Las Vegas, NV 89118. The club's proximity to the vibrant heart of Las Vegas ensures convenience and a lively atmosphere for visitors.
Club Atmosphere and Design: As you step inside, you'll be greeted by an elegant and modern interior design, featuring state-of-the-art lighting and sound systems. The club boasts a visually stunning and luxurious setting, with spacious main floors that offer multiple stages for performances by the most talented and beautiful dancers in Las Vegas. The energetic atmosphere is complemented by the club's vibrant decor, creating an unforgettable experience for guests.
VIP Highlights: Larry Flynt's Hustler Strip Club provides a range of VIP amenities and services to enhance your visit:
VIP Lounges: The club features exclusive VIP lounges that provide a more intimate and private experience. These luxurious spaces offer comfortable seating, a prime view of the stages, and dedicated bottle service.
Bottle Service: Patrons can elevate their experience by indulging in bottle service. The club offers an extensive selection of premium spirits, champagne, and wines to cater to every preference. A dedicated server will ensure prompt and personalized service throughout the night.
Private Dances: For those seeking a more intimate encounter, private dances are available in private rooms. Talented and seductive dancers will entertain you with their captivating performances, adding an extra layer of excitement to your visit.
Bachelor and Bachelorette Parties: Larry Flynt's Hustler Strip Club is a popular destination for memorable bachelor and bachelorette parties. The club offers customizable packages that include VIP access, bottle service, and special attention from the club's stunning dancers.
Special Events: The club frequently hosts special events, including themed nights, celebrity appearances, and performances by renowned adult entertainers. These events provide unique entertainment experiences and attract a diverse crowd of partygoers.
Entry Requirements: Please note that entry to Larry Flynt's Hustler Strip Club is restricted to individuals aged 21 and above. Proper identification, such as a valid ID or passport, is required to gain admission.
Larry Flynt's Hustler Strip Club in Las Vegas promises an exhilarating and unforgettable night out. With its world-class entertainment, VIP amenities, and vibrant atmosphere, the club remains a top choice for those seeking an indulgent adult entertainment experience in the city of Las Vegas.