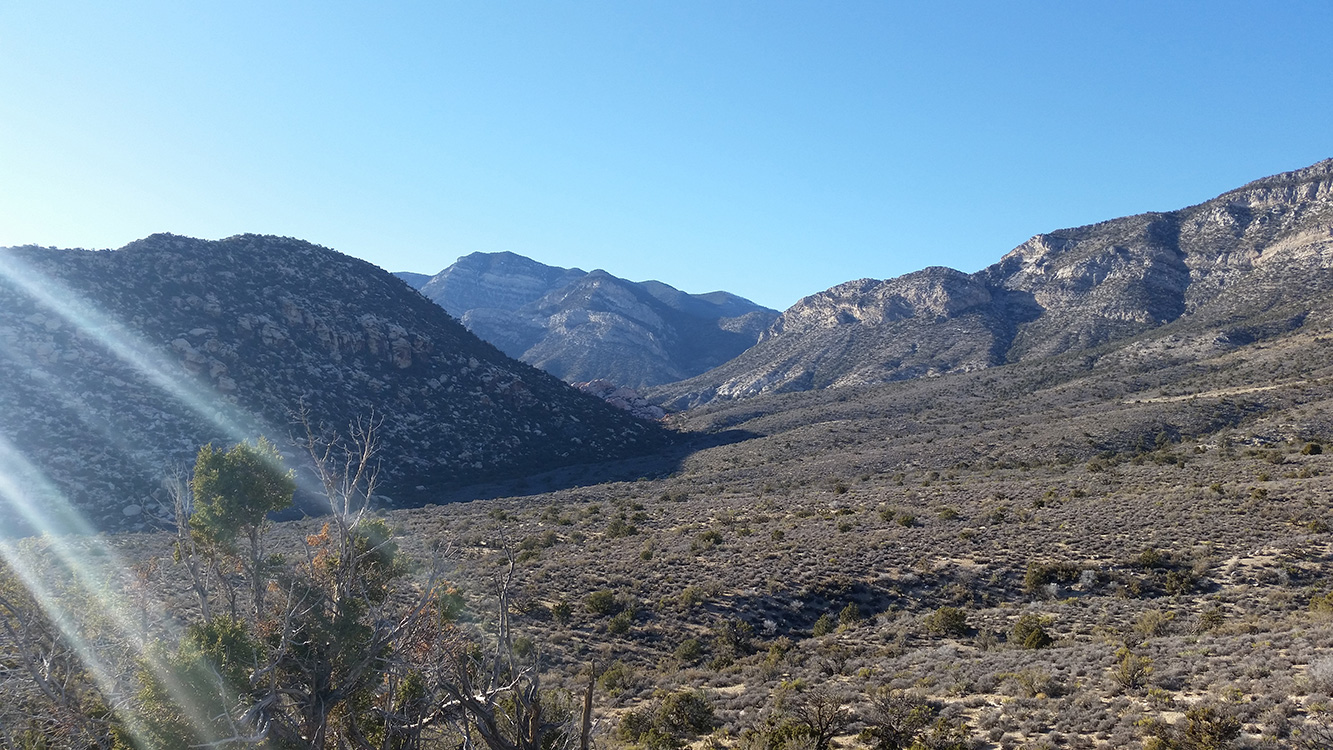 Keystone Thrust, in the White Rock area of Red Rock Canyon, offers another spectacular short hike with open expansive views and a casual trail.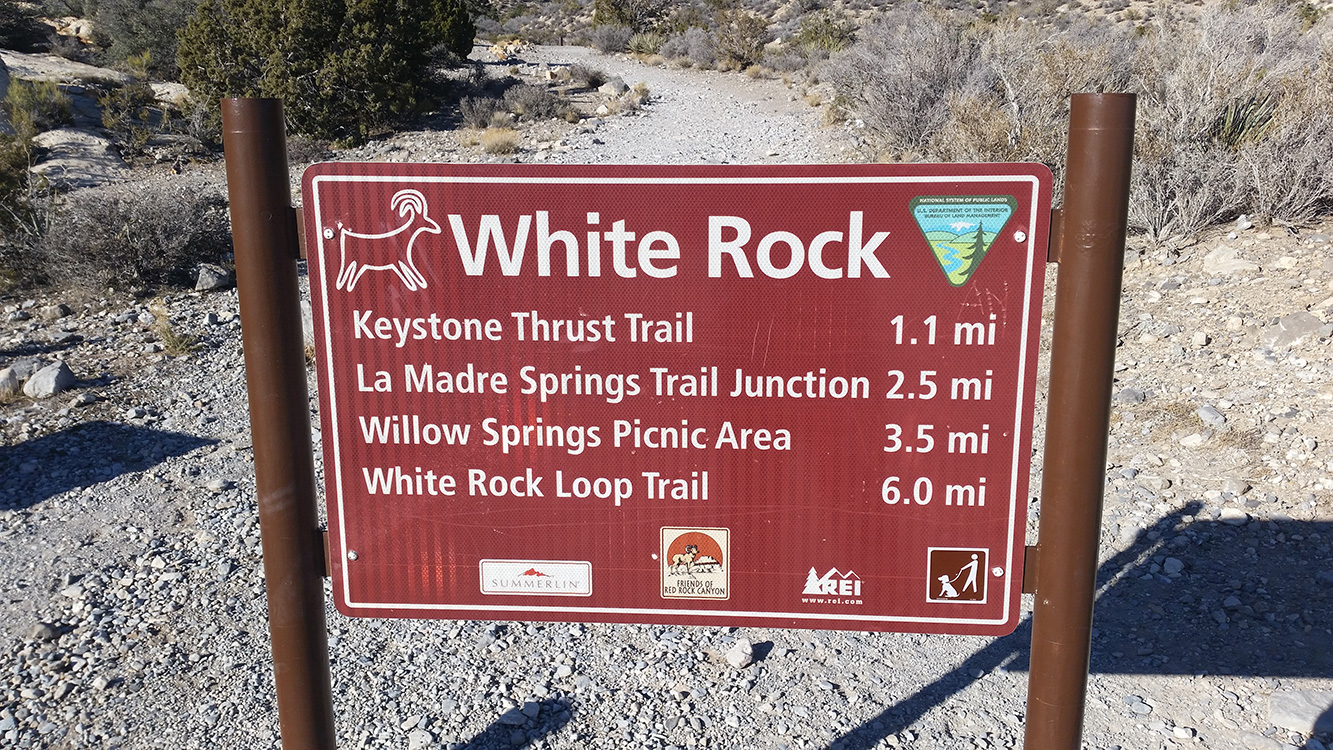 White Rock is a little more tucked away than other trailheads, making it less populated, but no less in offerings.
Many people mistakenly park at the first lot, when actually, you can drive another half mile to the second lot and main trailhead. This is much easier.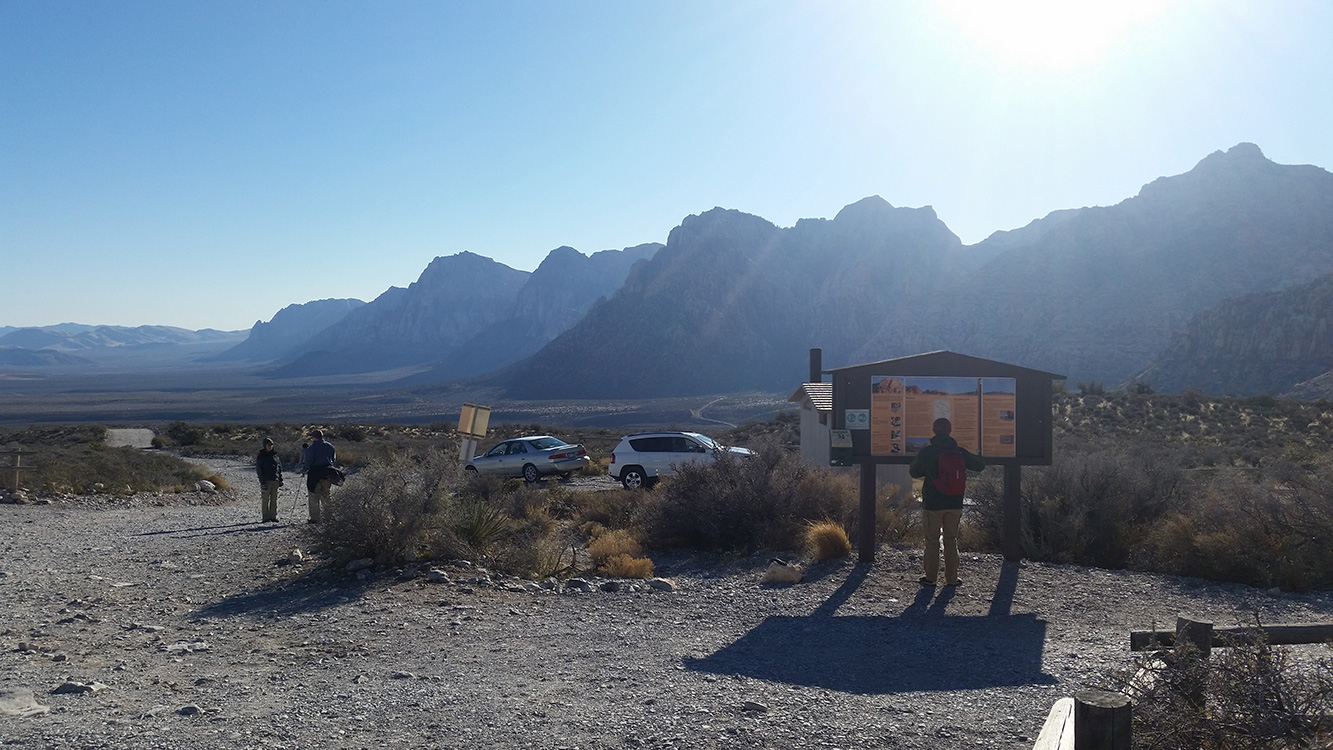 As all the trailheads in Red Rock Canyon, trails are clearly marked and include comprehensive information posted.
And as usual you have choices in several directions.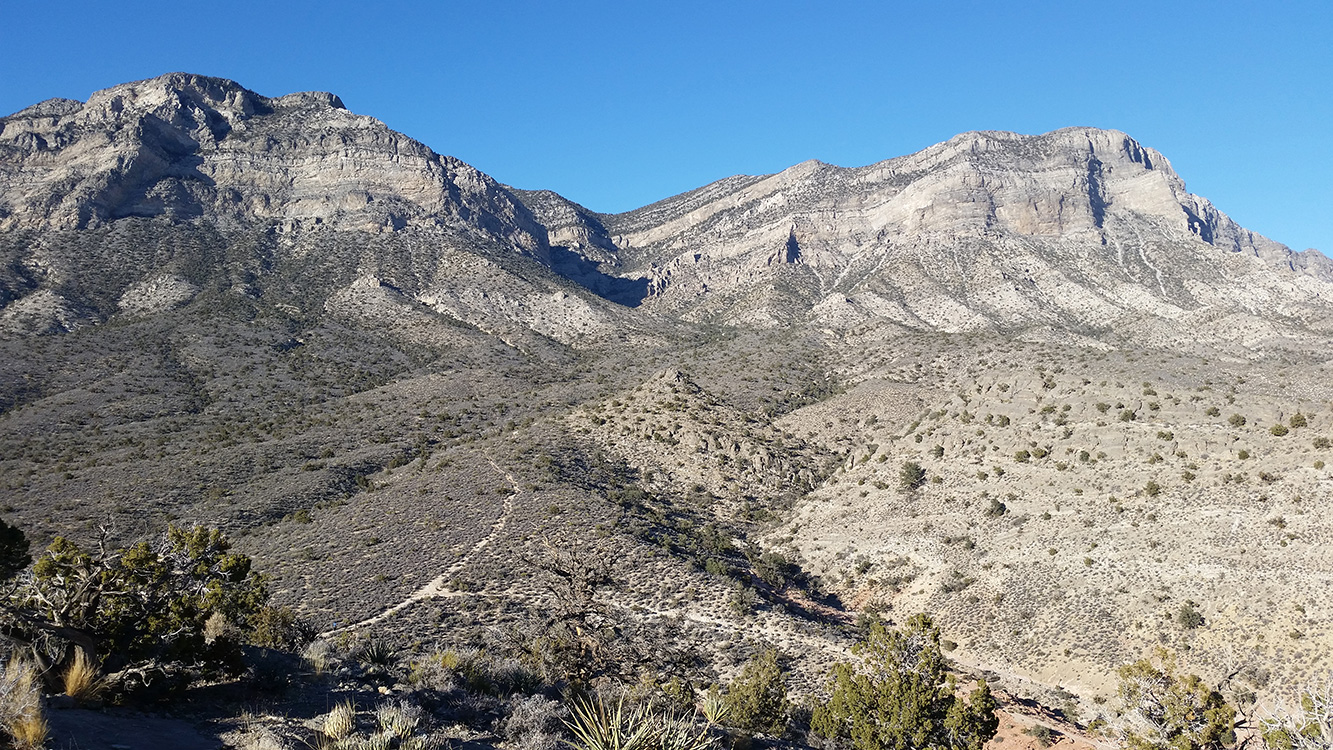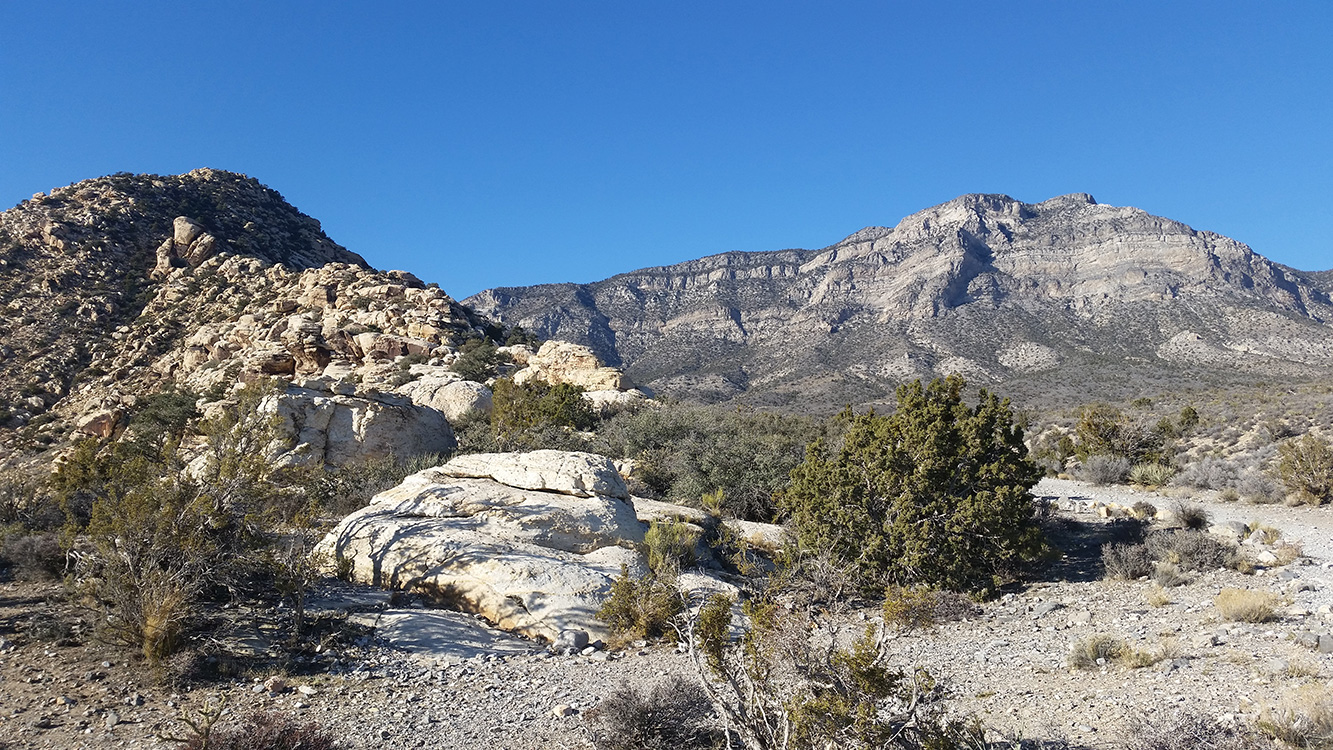 Keystone Thrust provides a short hike up to its rock thrust for lovely views of the canyon.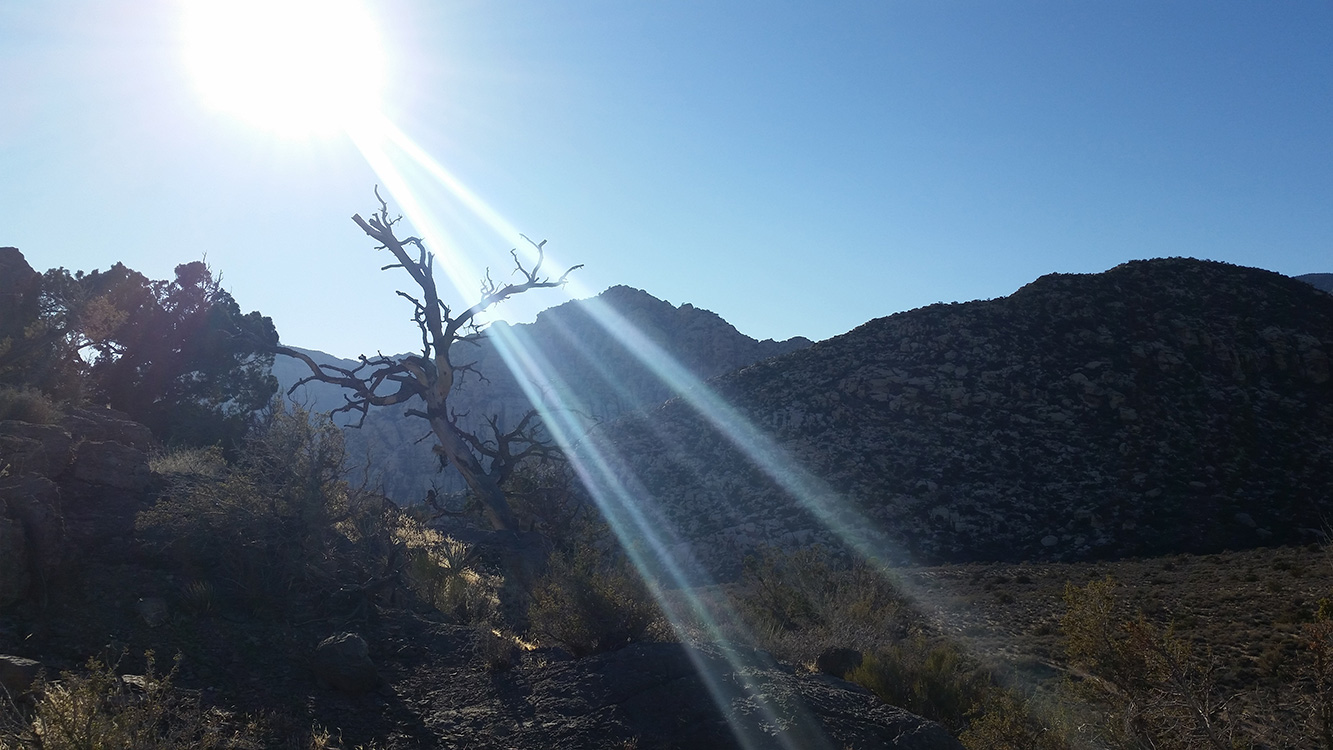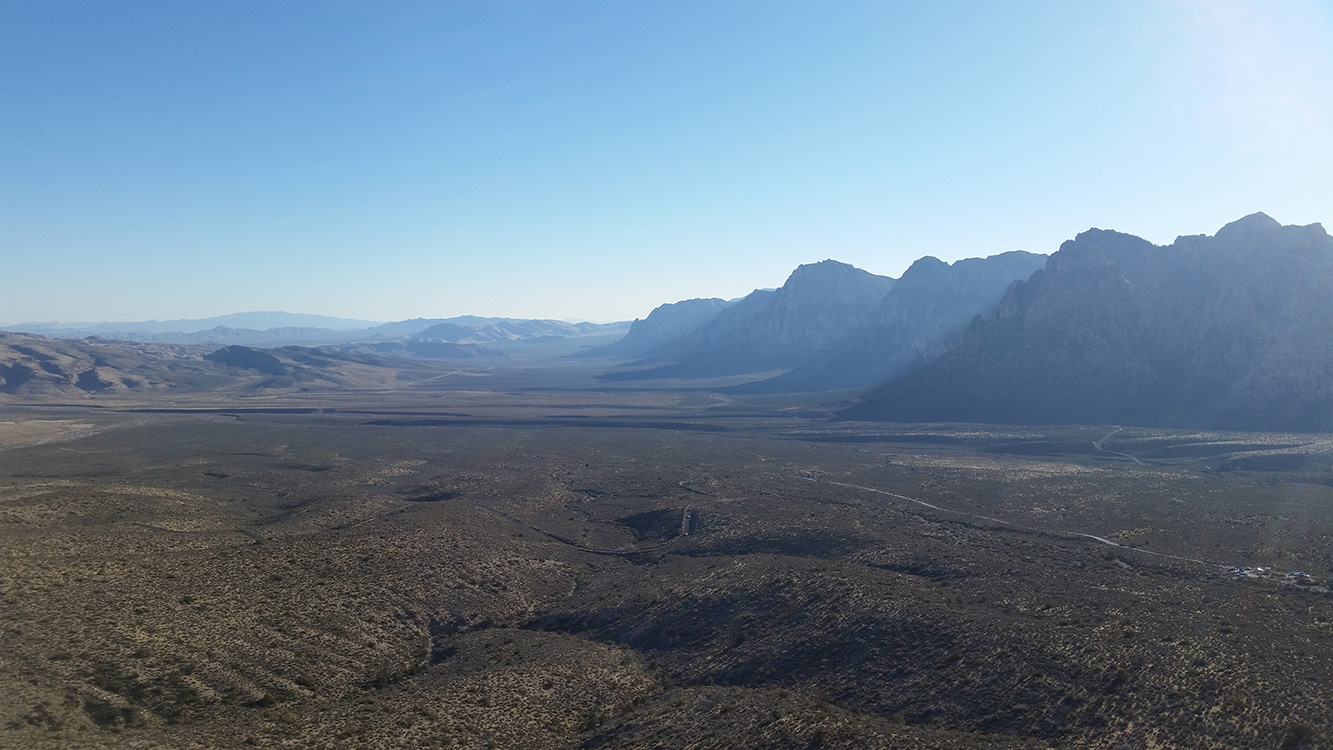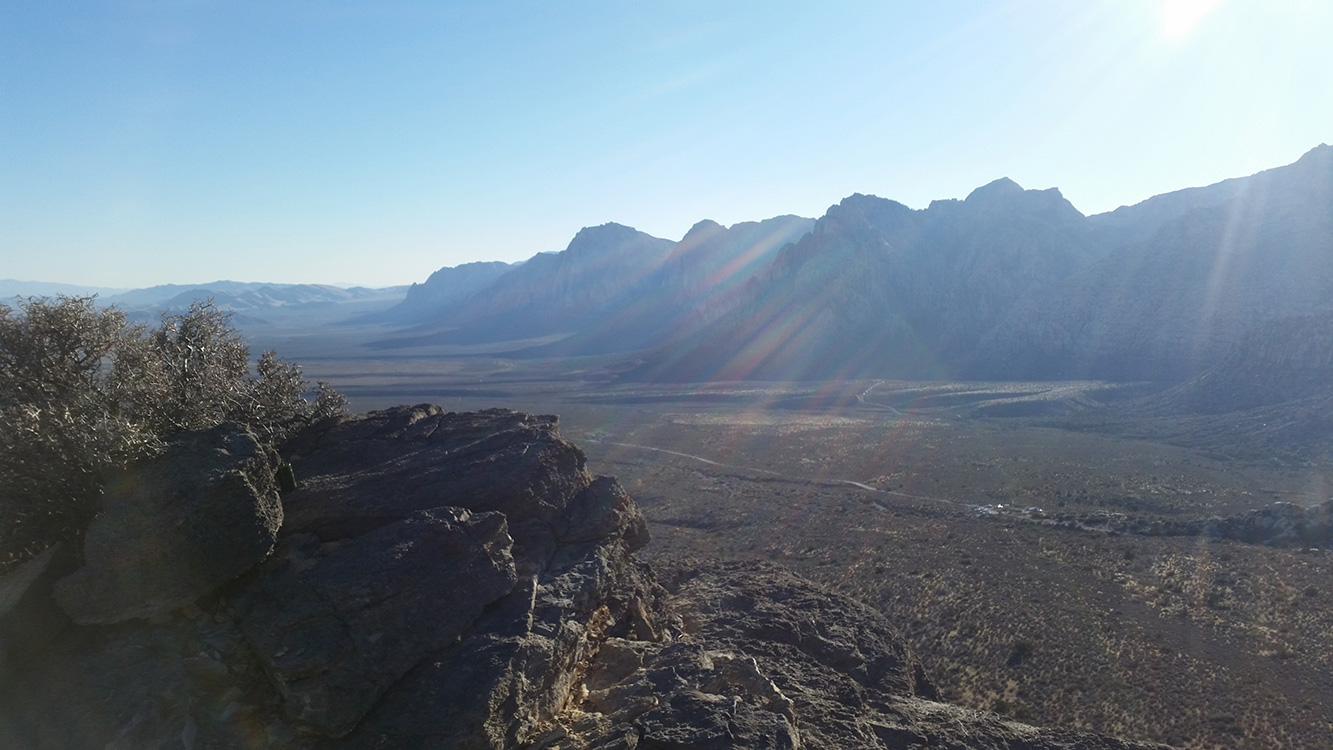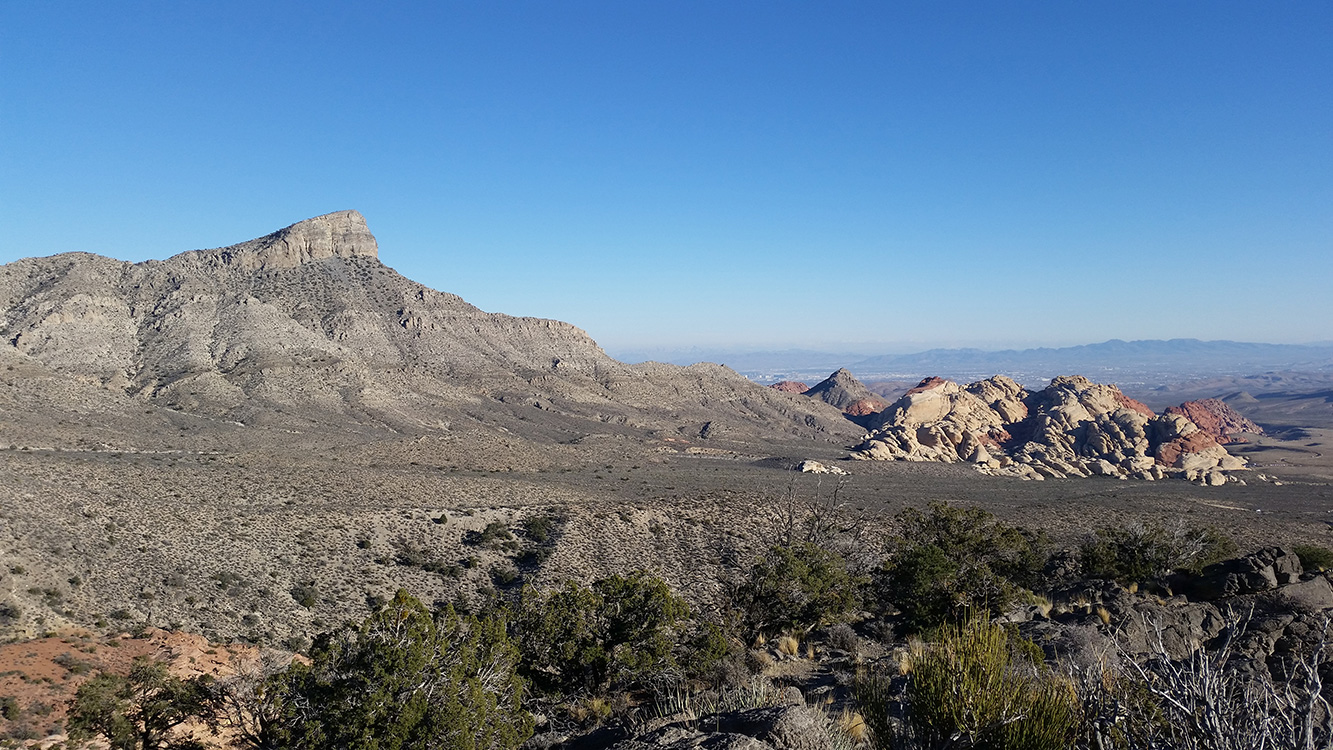 When approaching the thrust, definitely follow the trail around back, and ascent from there. Much easier. You want to avoid getting poked by small but fierce cactuses.
Along the way, if you take your time and observe, you can find desert flowers and desert wildlife.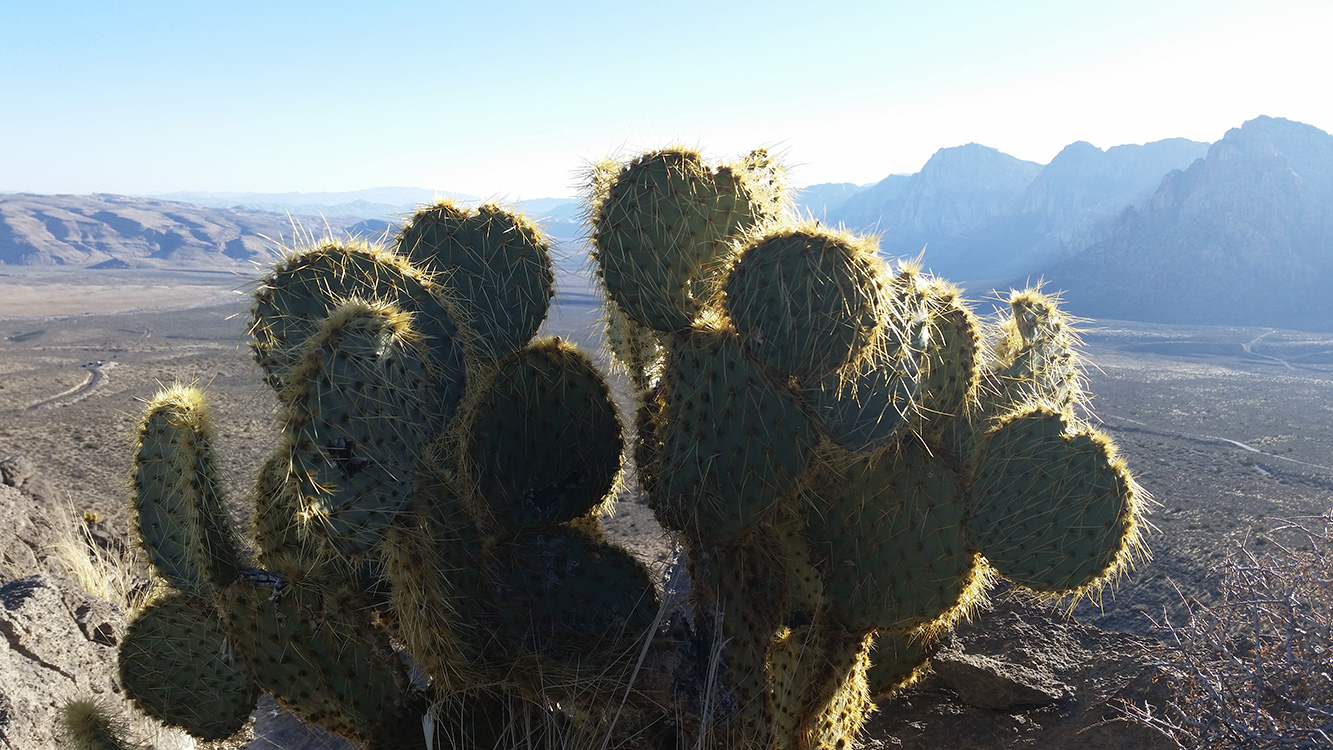 There are also small signs explaining the history and landscape, along with normal precautions you should take.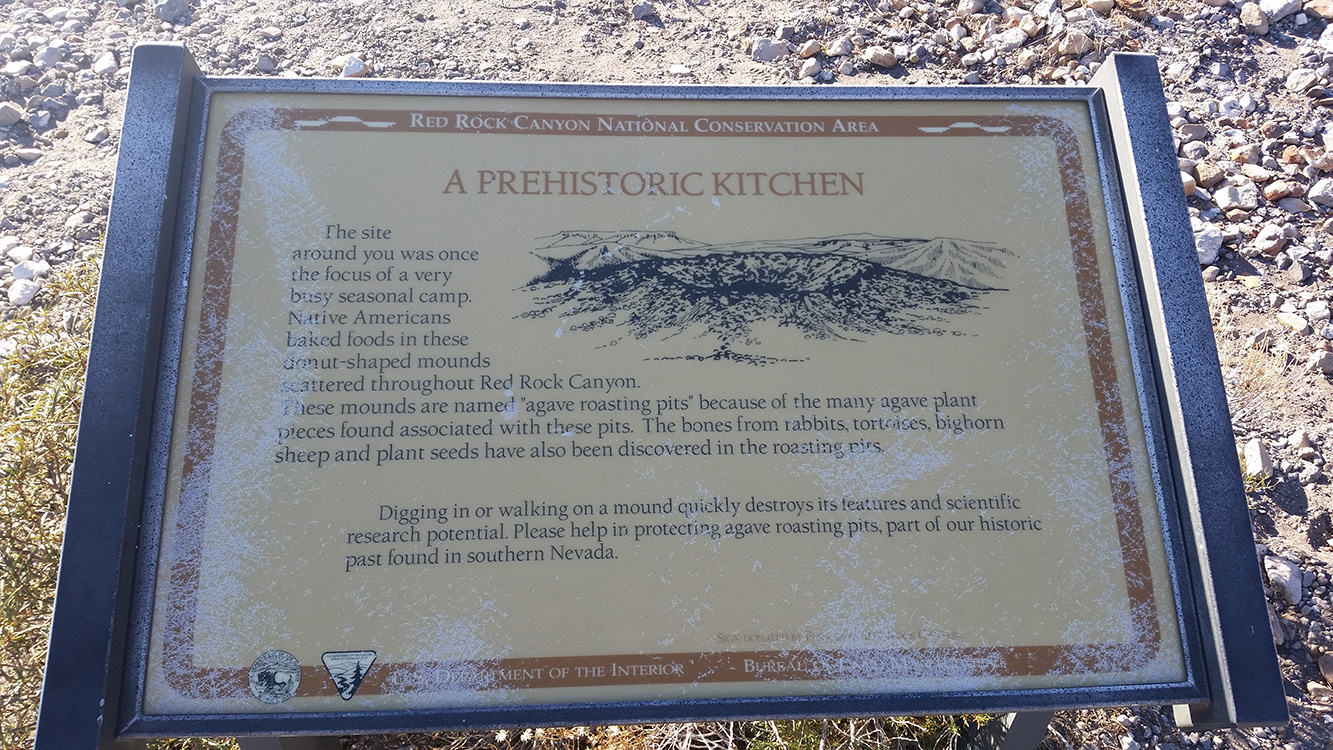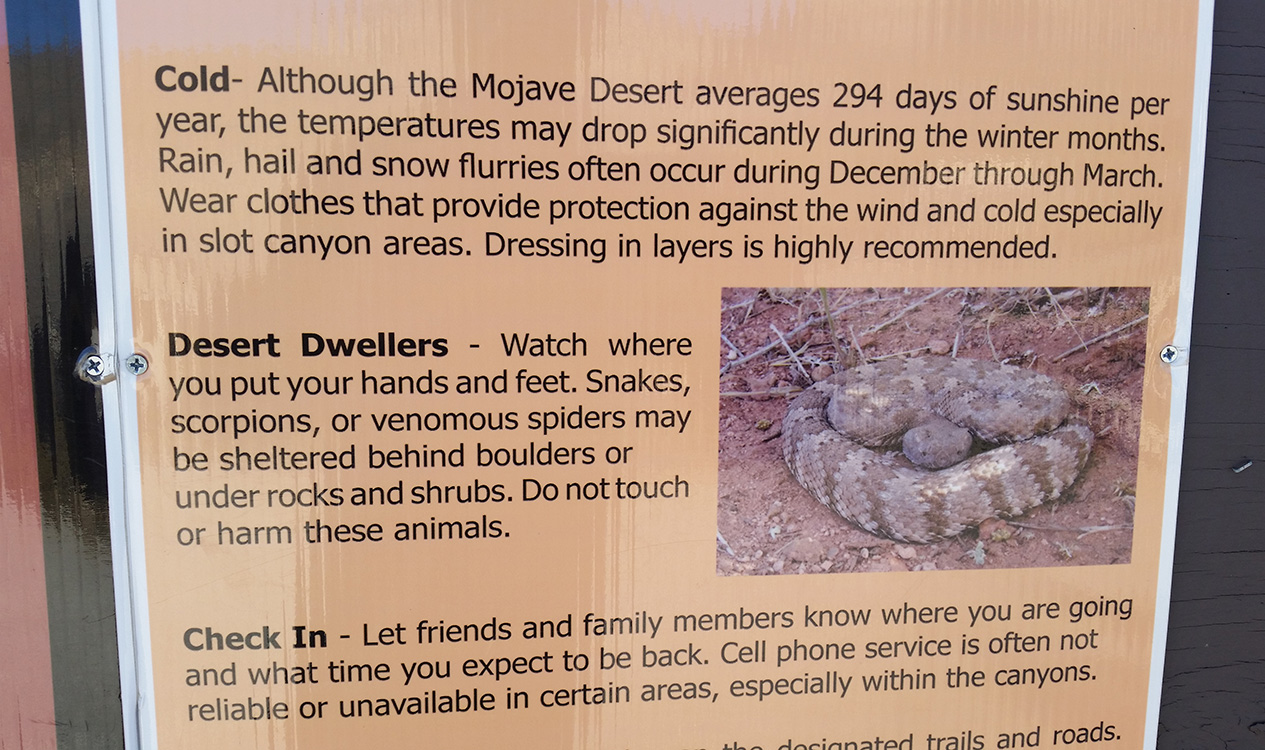 All in all, I would call Red Rock safe. I've been hiking around the canyon for nearly four years without incident, and haven't heard of an incident. Use common sense and read the safety signs to ensure a pleasurable hike.
For more information, I like Bird & Hike.