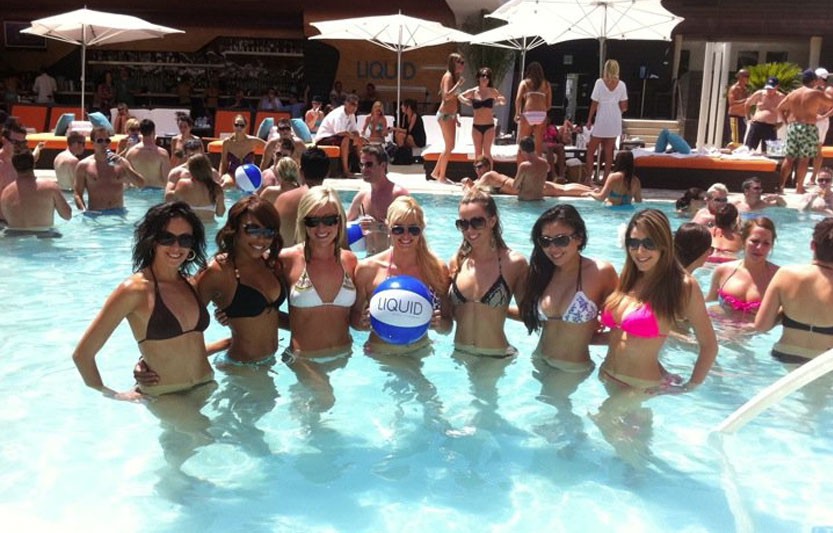 Liquid Pool Lounge: An Exclusive Adult-Only Dayclub Experience at ARIA in Las Vegas
Introduction: Liquid Pool Lounge, situated within the luxurious ARIA Resort and Casino in Las Vegas, is an upscale dayclub that offers an unforgettable adult-only poolside experience. With its sophisticated ambiance, trendy atmosphere, and exceptional amenities, Liquid Pool Lounge has become a premier destination for those seeking a day of relaxation, entertainment, and indulgence.
Address: Liquid Pool Lounge ARIA Resort and Casino 3730 S Las Vegas Blvd Las Vegas, NV 89158
Contact Information: Phone: +1 (702) 590-7111 Website: www.aria.com/en/nightlife/liquid-pool-lounge.html
Hours of Operation: Liquid Pool Lounge is typically open during the summer season, providing guests with a fantastic way to beat the desert heat and enjoy the Las Vegas sun. Please note that the operating hours may vary, so it is always recommended to check the official website or contact the venue directly for the most up-to-date information.
Monday: 11:00 AM – 6:00 PM
Tuesday: 11:00 AM – 6:00 PM
Wednesday: 11:00 AM – 6:00 PM
Thursday: 11:00 AM – 6:00 PM
Friday: 11:00 AM – 6:00 PM
Saturday: 11:00 AM – 6:00 PM
Sunday: 11:00 AM – 6:00 PM
Cabana Highlights: Liquid Pool Lounge takes pride in offering a range of luxurious cabanas, allowing guests to elevate their experience and enjoy an exclusive retreat in the midst of the lively dayclub. Some of the highlights of the cabana experience include:
Private Space: Each cabana provides a secluded space, offering privacy and exclusivity amidst the bustling poolside atmosphere. Whether you're celebrating a special occasion or simply want to relax with friends, the cabanas provide a personal sanctuary.
Comfortable Seating: The cabanas are elegantly furnished with plush seating options, including cozy sofas and lounge chairs. It ensures that you and your group can unwind and enjoy the day in utmost comfort.
Personalized Service: Attentive and professional staff members cater to your every need, providing personalized service throughout your time at the cabana. From dedicated servers to concierge assistance, they ensure that you have everything you desire for a memorable experience.
Refreshing Amenities: Each cabana is equipped with a range of amenities, including a flat-screen television, a mini-refrigerator stocked with chilled beverages, and a safe for securing your valuables. These amenities ensure that you have everything you need within arm's reach.
Refreshing Pool Access: Cabana guests enjoy exclusive access to the refreshing pool, allowing you to take a dip whenever you desire. The pool itself is meticulously maintained and features crystal-clear waters, inviting you to cool off and bask in the vibrant ambiance.
Food and Beverage Options: The cabanas come with a dedicated food and beverage menu, allowing you to savor delicious bites and refreshing cocktails without leaving your private oasis. Indulge in a variety of culinary delights crafted by talented chefs, complemented by a wide selection of premium beverages.
VIP Perks: Depending on the cabana package, guests may enjoy additional VIP perks, such as priority entry, expedited check-in, and access to exclusive areas within Liquid Pool Lounge. These extra benefits enhance the overall experience and make your time at the dayclub even more extraordinary.
In conclusion, Liquid Pool Lounge at ARIA offers an exceptional adult-only dayclub experience in the heart of Las Vegas. With its upscale amenities, sophisticated ambiance, and attentive service, it provides guests with a perfect blend of relaxation, entertainment, and luxury. Whether you're lounging in a cabana or taking a dip in the pool, Liquid Pool Lounge promises an unforgettable experience for those seeking the ultimate dayclub adventure.