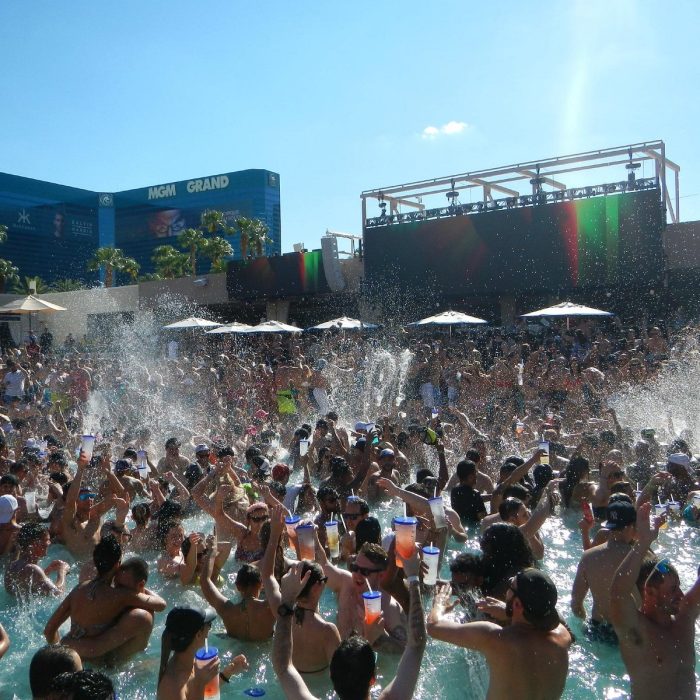 Profile: Wet Republic Ultra Pool at MGM Grand, Las Vegas
Address: Wet Republic Ultra Pool MGM Grand Hotel & Casino 3799 S Las Vegas Blvd Las Vegas, NV 89109 United States
Contact Information: Phone: +1 (702) 891-3563 Email: info@wetrepublic.com Website: https://wetrepublic.com
Overview: Wet Republic Ultra Pool is a premier day club and pool party destination located within the iconic MGM Grand Hotel & Casino in Las Vegas. This vibrant and energetic venue offers an unforgettable poolside experience, combining world-class entertainment, top-notch amenities, and a lively atmosphere. Whether you're looking to relax by the pool, dance to the beats of renowned DJs, or indulge in luxury cabanas, Wet Republic has it all.
Hours of Operation: Wet Republic operates seasonally, typically from late March to early October, with specific opening and closing dates subject to change. The pool is open seven days a week during its operational season, with the following general hours of operation:
Monday to Thursday: 11:00 am to 6:00 pm Friday to Sunday: 10:30 am to 6:00 pm
Please note that these hours may vary depending on special events, holidays, and weather conditions. It is advisable to check the official website or contact the venue directly for the most up-to-date information on operating hours.
Cabana Highlights: Wet Republic Ultra Pool offers an array of luxurious cabanas, providing a private and exclusive space for guests to unwind and enjoy the ultimate poolside experience. Here are some highlights of the cabanas:
Prime Location: The cabanas are strategically positioned around the pool area, offering excellent views of the energetic crowd and the main stage. They are situated close to the action, allowing guests to be part of the vibrant atmosphere while still enjoying their privacy.
Spacious Accommodations: Each cabana is designed with ample space to accommodate groups of varying sizes. The cabanas feature comfortable seating areas, plush couches, and daybeds for relaxation and socializing. You can easily find a cabana that suits your needs, whether you're with a small group of friends or hosting a larger gathering.
Personalized Service: Cabana guests at Wet Republic receive top-notch service from dedicated attendants. These professional staff members are on hand to cater to your every need, ensuring that you have a seamless and enjoyable experience throughout your visit. They can assist with food and drink orders, provide fresh towels, and offer personalized recommendations.
Amenities: Each cabana is equipped with a range of amenities to enhance your comfort and enjoyment. These may include a flat-screen TV for entertainment, a private refrigerator stocked with refreshing beverages, a safe for securing personal belongings, and a misting system to keep cool during the warm Las Vegas days. Some cabanas also have their own private plunge pools or hot tubs.
Bottle Service: Cabana guests have the option to elevate their experience with premium bottle service. The extensive drink menu offers an impressive selection of cocktails, wines, champagnes, and spirits, allowing you to celebrate in style and toast to a memorable day at Wet Republic.
Exclusive Privileges: In addition to the luxurious amenities, cabana guests enjoy exclusive privileges such as expedited entry, dedicated VIP check-in, and access to reserved seating areas near the main stage. These perks ensure that you can make the most of your time at the pool and fully immerse yourself in the lively atmosphere.
Wet Republic Ultra Pool at MGM Grand is a must-visit destination for anyone seeking an unforgettable day club experience in Las Vegas. With its vibrant ambiance, world-class entertainment, and exceptional cabana offerings, it continues to attract visitors from around the globe who are looking to soak up the sun, dance to the hottest beats, and indulge in a luxurious poolside retreat.