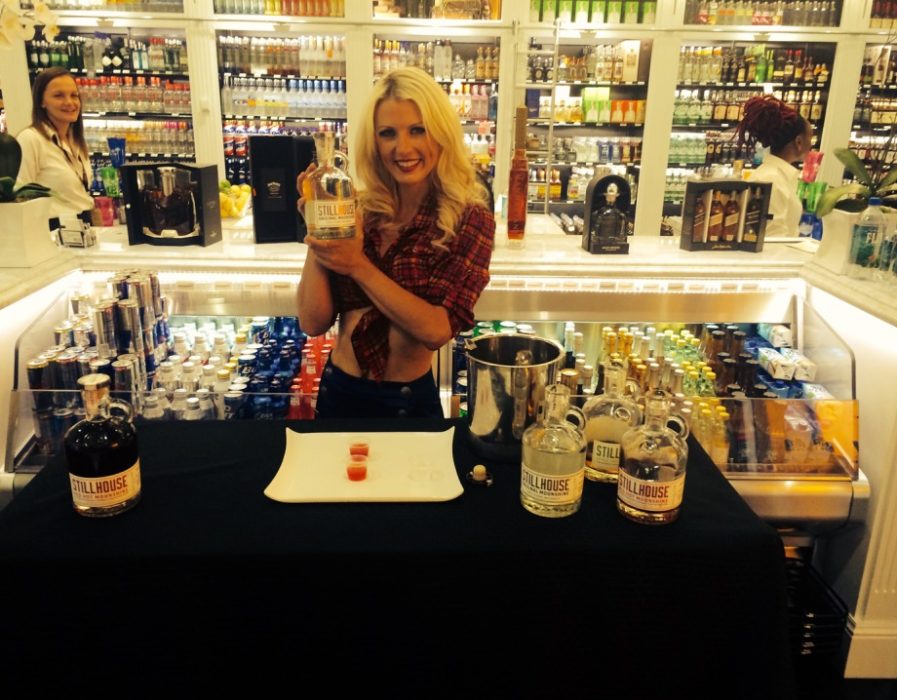 Welcome to the Enchanting Liquor Library at LAS, Las Vegas!
Open 24hours. Website: https://www.liquorlibrarylv.com/
Nestled within the bustling heart of Las Vegas, the Liquor Library at LAS is not just a bar; it's an experience that invites you to embark on a journey through the world of spirits, cocktails, and camaraderie. With its opulent décor, vast collection of libations, and a calendar brimming with exciting events, the Liquor Library is where discerning palates converge for a truly immersive and indulgent time.
A Majestic Haven of Spirits and Stories
Step into the Liquor Library, and you'll be transported to a realm where history, craftsmanship, and artistry intertwine. The venue's interior pays homage to the classic libraries of yore, adorned with dark wooden bookshelves that reach up to the ceiling, showcasing an array of meticulously curated bottles. Each bottle has a story to tell, a journey to share, and the knowledgeable staff here are like modern-day librarians, eager to guide you through the pages of your drink choices.
A World-Class Collection
The Liquor Library boasts an awe-inspiring selection of spirits from across the globe. From rare single malt Scotch whiskies that have aged gracefully for decades to small-batch bourbons that exude warmth and character, the library's shelves are lined with liquid treasures waiting to be uncorked and savored. Rum aficionados can journey through the Caribbean with a diverse range of rums, while gin enthusiasts can explore an array of botanical profiles that dance on the palate.
Tasting Highlights
Whiskey Wonders: Join our monthly whiskey tastings where you can explore the nuances of different whiskey styles, from peaty Islay scotches to rich and robust Kentucky bourbons. Led by expert sommeliers, these tastings provide a unique opportunity to develop your palate and learn about the art of whiskey making.
Cocktail Chronicles: Unleash your inner mixologist in our interactive cocktail workshops. Learn the secrets behind crafting iconic cocktails like the Old Fashioned, Martini, and Negroni. Shake, stir, and garnish your way to becoming the life of your next party!
Globetrotting Gins: Embark on a gin-tasting adventure as you traverse the world through juniper and botanicals. Discover the diverse styles of gin, from London Dry to New Western, and learn about the history and ingredients that make each one distinct.
Rum Rendezvous: Transport yourself to the sun-soaked shores of the Caribbean with our rum tastings. Explore the rich history of rum production, from its sugarcane origins to the complex aging processes that create those smooth, caramel notes.
A Calendar Full of Delights
Beyond the enchanting bottles and immersive tastings, the Liquor Library is a hub of exciting events that keep the spirit alive all year round:
Cocktail Carnivals: Join our seasonal cocktail carnivals, where mixologists from around the city gather to showcase their craft. Sip on inventive concoctions, enjoy live music, and revel in the vibrant atmosphere that sets the perfect stage for a night of revelry.
Speakeasy Soirées: Step back in time with our Prohibition-era-themed soirées. Get dolled up in your best flapper dresses and dapper suits as we transport you to an era of secret passwords, jazz music, and clandestine cocktails.
Spirited Seminars: Expand your knowledge at our educational seminars, where experts delve into the history, science, and culture behind different spirits. From tequila production methods to the intricacies of barrel aging, these seminars are a playground for the curious mind.
Visit the Liquor Library at LAS
Whether you're a seasoned connoisseur or a curious novice, the Liquor Library at LAS promises an unforgettable experience that tantalizes your taste buds and ignites your passion for spirits. Come for the drinks, stay for the stories, and leave with a newfound appreciation for the art of libations. Cheers to the ultimate literary journey for your palate!