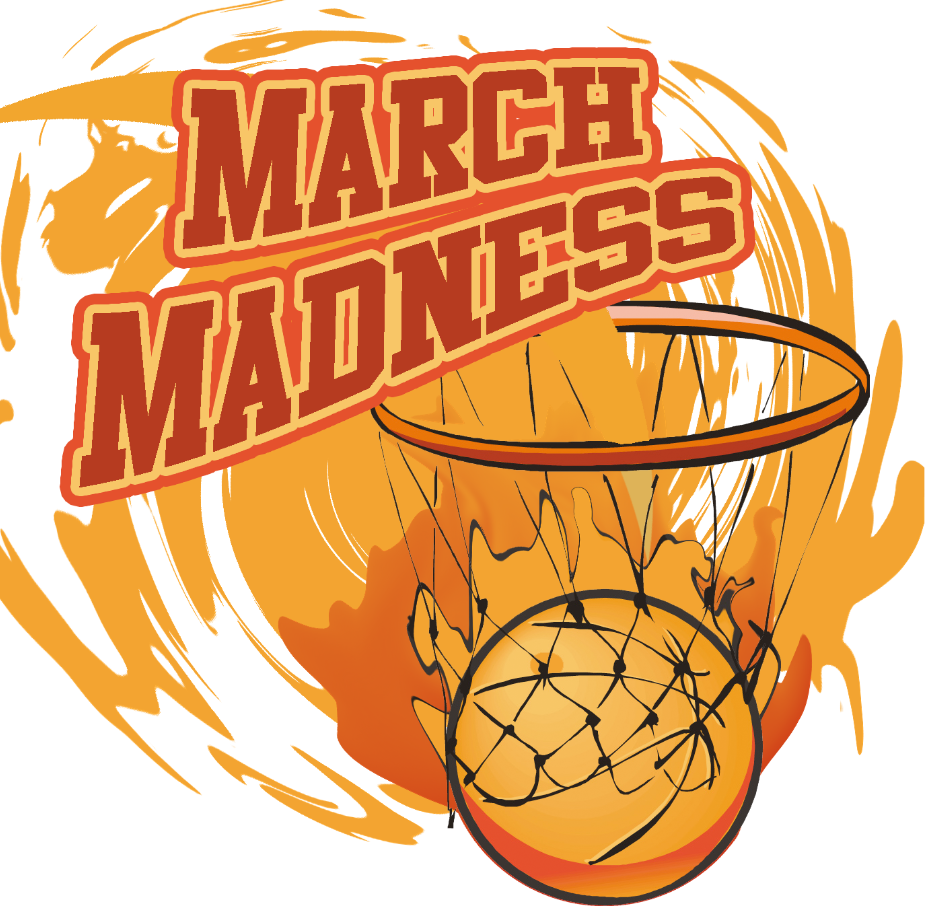 Our top handicapper is still on top! John Fisher continues as the highest ranked money leader in the country at +2345.  Vegas Insider NCAA BK.
If you plan to bet on March Madness, he's your best bet.
Some of his notes and wins/losses (nearly all wins!) from the last week:
BYU is definitely a high octane team leading the nation in scoring and shortest length per possession at just 14 seconds per posession. Lucky for Ole Miss they play 10 deep and will be able to withstand BYUs spurts. This is the tournament and there will be better value of the defensive side of the ball. Ole Miss seemed to lose interest at the end of the year . Letting leads slip away and not focusing on ball control look for the Veterans to bring the focus back for the Rebels. Ole Miss is an incredible 11-2 ATS playing as Dog/Away play. Public is really hitting hard on BYU and Hawes, Collingsworth, and company. Line has moved from 2 to 4.5 and climbing. I've  seen BYU give up many leads this year. Moody, Rhett, White, and Summers for Ole Miss have the experience to really play at an even keel. Look for Ole Miss to limit tine fast breaks for BYU amd make them for their shots on offense by mixing up their zone defenses. Nice value on the DoG play 4 stars
Ole Miss +4
Ole Miss 94-90
WINNER
Public had BYU and even MOST HANDICAPPERS had BYU …but yours truely the #1 Money Maker in College Hoops HC had Ole Miss…enjoy players!!!!vegasinsider.com Ole Miss puts up 64 Pts to win big comeback after losing by 17 at half.
Get this line while you can because it's going down. Miami is disappointed it didn't get in tournament. They can react in one or two ways…just won t care and decide to play. I believe with their Home fans they will make a effort but so will their counterpart in NCCentral I actually saw this team play in person. They really have great foot work on defense and utilize it well because their biggest guy is like 6'7″…they won't let Rodriquez and LaComte get too many threes as they are top 5 in the nation in three point defense just allowing 28% from deep. For a team that has gone 19-2 L21 and has a veteran team I feel this line is 4 points too inflated. This will be my GUARANTEE PLAY OF THR DAY
NCCentral +9
Miami 75-71
WINNER
Yes PLAYERS MY 65% GUARANTEE PLAY YTD and 75% L20 HITS again as NCCentral shows the nine points was ridiculous!! We are banking ….this is your chance of your making money. Vegasinsider.com
The Party is over for Izzo and an over rated and soft Spartan team. Like the UNC/Notre Dame game I see finally wilting in the final 10 minutes to an efficient Badgers offense very much like UNC did to the Irish. Wisconsin put on a second half show versus PURDUE that makes them a dangerous team come tournament time. They don't foul…they don't turn the ball over so you have to shoot lights out to have a shot. I was hoping Maryland would play them as a revenge game but this will be easier for Wisconsin. Note; Spartams lost to Wiscomsin by 7 points and covered thanks to a back door three pointer. They hit 9 three pointers in that game to get it under DDs. Wisconsin comes out with purpose and steam rolls this weak Spartan team. 5 Stars
This is my only play today players
Wisconsin -6.5
WISCONSIN 80-69
WINNER
John Fisher Wisconsin bails is out with an OT victory…we end the season at 2300 Units…..good enough for one of the Top HCs in Nation as Documented on Vegasinsider.com let's get ready for March Madness!
Ridiculous. Every time I enter this game  line changes. From plus 1.5 to -1.5. Will take ML and the better offensive team here, I like the way they can go to different players to score. EWill will prevail despite playing in Montana. Take EWU and Tyler who is a prolific scorer. When doing games with teams I don't see often I look a things such as TOs, Reboounding, and Efficiency numbers. But more important I look to see if I players star doesn't score much does team just fall,apart. Well..interesting enough when Tyler didn't play his team won amd when he did play they lost by 1 pt. Coach Hayford needs to rely on his bench more as he tends to play his starters too much. Felix Von needs to play more because he gives a better defense with some quality on offense. Lucky for the Eagles the Grozzles also play a short bench. I chose to risk on money line. This is an extremely small 3 star play.
Eastern Washington -122
Eastern Washington 69-65
WINNER
An incredible 17-4 run in last 5 minutes…
It's nice to see the best two teams in conference play for the marbles. It's difficult to beat a team three times. Number is still high at 70% ATS on Dog facing third defeat and 67% SU win. However, when these teams played SHS led only one time in 80 minutes played. Not one time did they really gain control for more then a 5 minute period. This to me is more significant then the third time is a charm trend. In both games SHS actually made more threes and FTs but still lost. However, I'm going with the better play here. The OVER
These teams averaged 138 pts between them both. There will be a lot of fouls and clock stoppaged and turnovers and easy fast break baskets to get this game over the 130 mark…I see a 71-65 type game…..
OVER 130
WINNER
My GUARANTEE CASHES IN WITH 4 minutes left as OVER 130 hits. Nice rhythm and better offense after 1st half jitters. Nice rebound players as I remain number 1. Vegasinsider.com
We had a Murphy's law night folks….it happens….guys who avg 4 pts (williams)UNC gets 22 pts , makes 4 threes…then a 30 foot bank shot…followed by a buzzer beating 3 by Boatright(Uconn),,,,,a missed FT to lose by a half point….so really two bad losses followed by three losses that easily should of been winners….again it happens..we will bounce back
Let's take the Dog here. UNLV will be playing at Home which will not hurt. I believe this will be a tight game . Rebels have the size to Maintain preside on the boards. Woods and Okonoboh will make AZTECS shoot from outside. This is my perfect play on Dog that has lost two games  to same opponent and playing third in Comference tournament play. It's hitting 75% so far. 5 stars
UNLV +6
SDSU 67-64
WINNER
John Fisher HELL YA PLAYERS A PROTOTYPE BACK DOOR COVER WINS IT FOR IS AGAIN. IM THE HOTTEST CAPPER IN NATION. PLEASE CHECK THIS SITE TO VERIFY…Vegasinsider.com UNLV covers +6
Question here is which team is worse. The Dukes finally lost a cover at Home as Davidson bombed a school record of 20 threes.they won't have to worry about this game as Saint Louis has one of the worse shooting teams in the nation. The Dukes play no defense  with their soft zone but they can get hot from the floor. Ask DAYTON, Bottom line the Dukes will be able to find more ways to score. Despite their defense the Dukes behind their little but quick guards of Colter and Mason will give Coach Ferry the victory here today. 3 stars
Duquesne -3
Duquesne 61-55
WINNER
We get another SWEEP players. If anyone on this board likes to play games you would be going to the bank on my plays…vegasinsider.com …
This line off 6 points and is my second strongest play of the day. Wolfpack shredded Pitt two months ago. Guards Lacy and three point sharp shooting guard Ralston Tirner. The two did what they wanted versus Pitt. Scoring 35 points. Biggest problem with Pitt are their Guards Robinson and Wright. They are a liability offensively and on defense are too slow to guard quick Guards like what Wolfpack play. Artis for Pitt has to be huge from 3 to make this a game. Just too much offense and shotty  defense by Pitt for the Panthers wo win this game. Style and match ups just don't work for Pitt. 5 STARS NCSTATE NOTE…PITT just 8-20 ATS and just 2-11 away from their arena. STATE 15-9 ATS and plays well away 5-2 ATS.
NC State -3
NCState 81-70
WINNER
This is my Tourney Conference  Game of the Year GUARANTEE. Nebraska is the perfect team to go against at this juncture. They have loss 8 straight and basically these guys have lost interest. They were blown out by PennState earlier this year as the Nittany Lions bench dominated the game. Petteway is a shell of himself lately. Only Shileds seems to the only player Nebraska has that is trying. Newbill is a special player from PSU.look for a similiar result as their last game with three pointers and FTs favoring PENN State.Penn State has an inspiring practice while Nebraska has seemed like they just want the season to end. PENN State wins this easily.
Penn State -1.5
Penn State 68-65
WINNER
John Fisher Yes….WE GET OUR GAME OF THE WEEK GUARANTEE….remain top College Hoops HC in Nation. It wasn't easy as Lions let a 16 pt lead go away. But led pretty much whole game!
This is my play of the day. I told some colleagues of mine after watching Terriers lose to Gtown bt 20 pts in the first game of the year that this team will win their conference and go to the dance. Five games later people were laughing at me as they proceeded to go 0-5. Then they lost their next 2 out of 5 by weak competition NJIT and lowly Delaware State. But Coach got his troops ready to play by conference play as they have gone 15-3 including splitting games with a Robert Morris. St.Francis really dominates the boards as they get over40% offensive rebounds which is ranked 9th in the nation . They also go to the lime at a better clip. When I watched these two teams played each other St.Francis was its own worse enemy missing a ton of FTs. this is a strong 4 star play
St Francis -5
Robert Morris 63 St Framcos 60
Once again St. Francis misses FTS 9/23 to give a 6 point half lead up. That's all I have to say about that…two night in a row I get poor FT shooting hurting me..on a Push and loss.