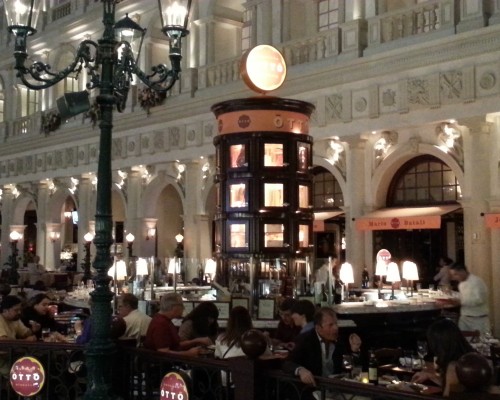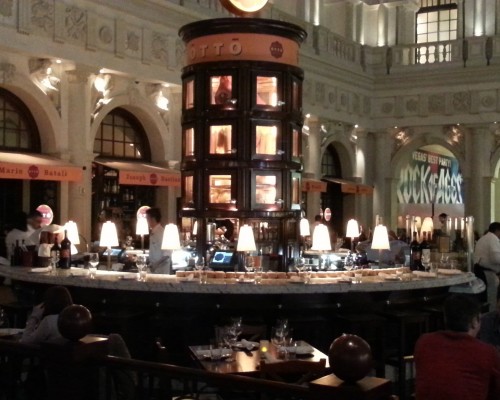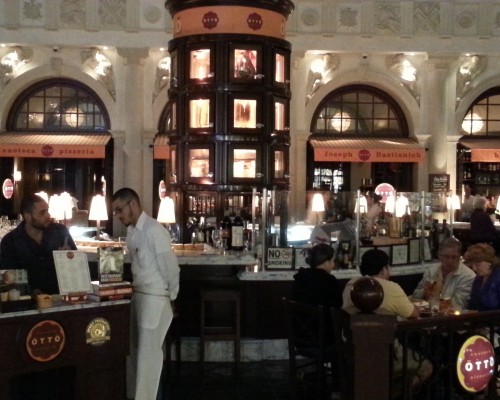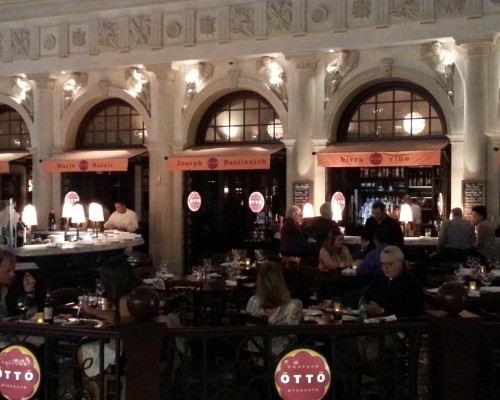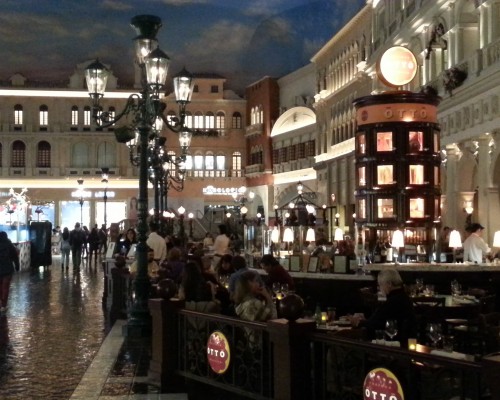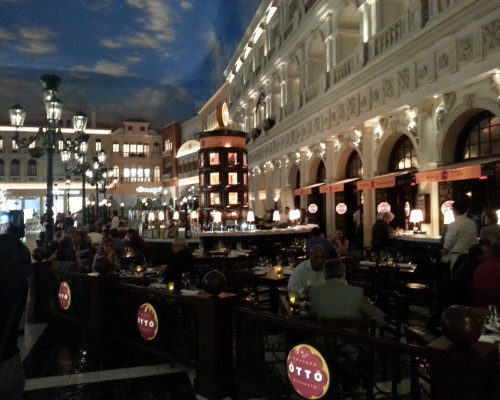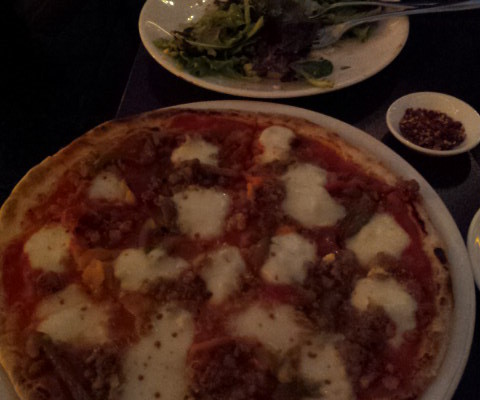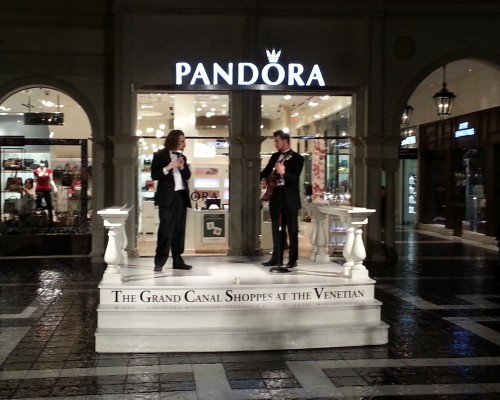 Otto Enoteca Pizzeria, Chef Mario Batali, St. Mark's Square in the Venetian Grand Canal Shoppes:
My wife's and my most recent Mario Batali dining experience included a sausage and peppers pizza that we thoroughly enjoyed. The crust was as thin and crispy as a soda cracker, precisely my preference. Otto combines tomato sauce, cheese, house sausage, and a variety of roasted peppers into a scrumptious, well-balanced Italian pizza taste. Batali avoids the usual Italian restaurant sin of going overboard with herbs or cheese.
While dining, we enjoyed watching the deli chef handle the deli meats. Some folks wish for peace on earth. My wish is that all the world's children be treated with the same care Otto gives their prosciutto. The chef, despite his youth, carefully unwrapped a prosciutto, handling it like a Waterford Crystal. He displayed the same religious reverence for food and ritual of preparation shown by the entire staff. Then there are the meat slicers, including motorized slicers and a hand-crank slicer for the prosciutto.
My infatuation with the prosciutto must have been conspicuous because our server brought me a small slice. I can see what all the fuss is about; it belongs on the dessert menu.
Meanwhile, across the marble walkway, European street performers dressed in crisp tuxedos played classical music.
Open 11am to 11pm. Antipasti and wine tasting from 3-7pm and 10-11pm.
http://www.venetian.com/Las-Vegas-Restaurants/Casual-Dining/Enoteca-Otto-Pizzeria/