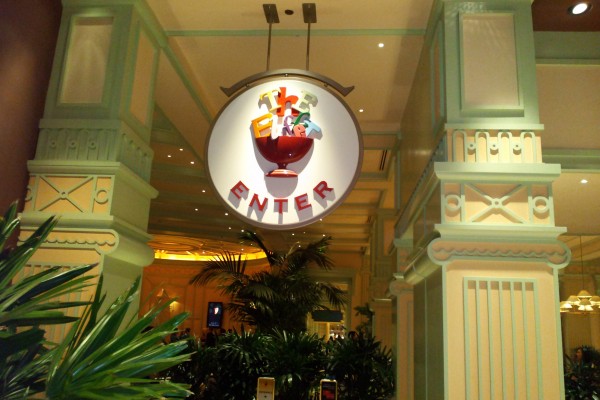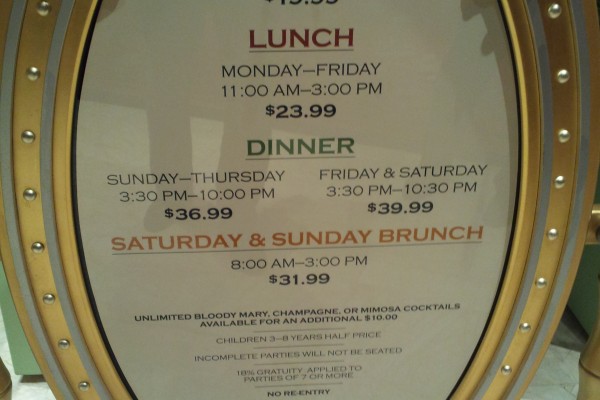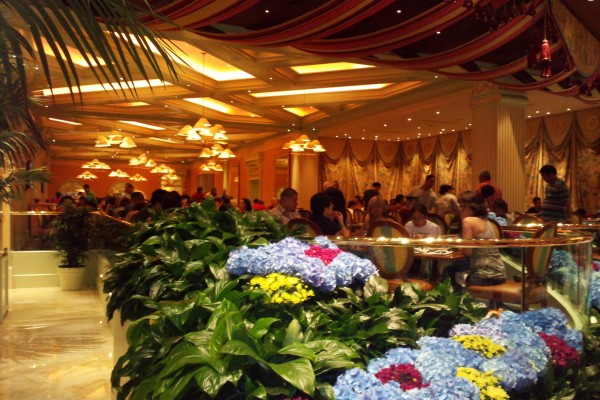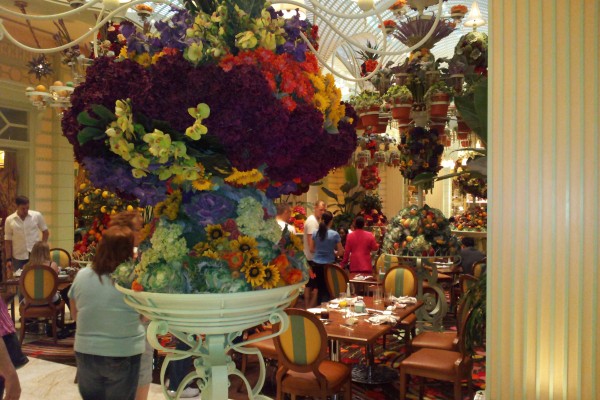 Some say $40 is expensive for a buffet, but when you consider that normal fine dining and/or great food in Vegas is usually $25-$125/person, this is very reasonable. I've visited twice, once on a weekday and once on the weekend. Both times were excellent. On the weekend you wait a bit longer, but still the line was less than 15 minutes to get in. You feel a little like eating in Alice in Wonderland–bright soft colors, blooming flowers, and sweeping high architecture abound.
You have so many foods to choose from it's possible to get full just looking. Italian, Middle Eastern, Mediterranean, American, French, Asian, and more. The distinguished chefs are waiting to cut you a slice of beef, pork, or lamb. The dessert area takes up twelve shelves and looks like a bakery of modern art.
This will be the best buffet you've ever been too, and will rival many of your fine dining experiences, at least in quality of food if not atmosphere.