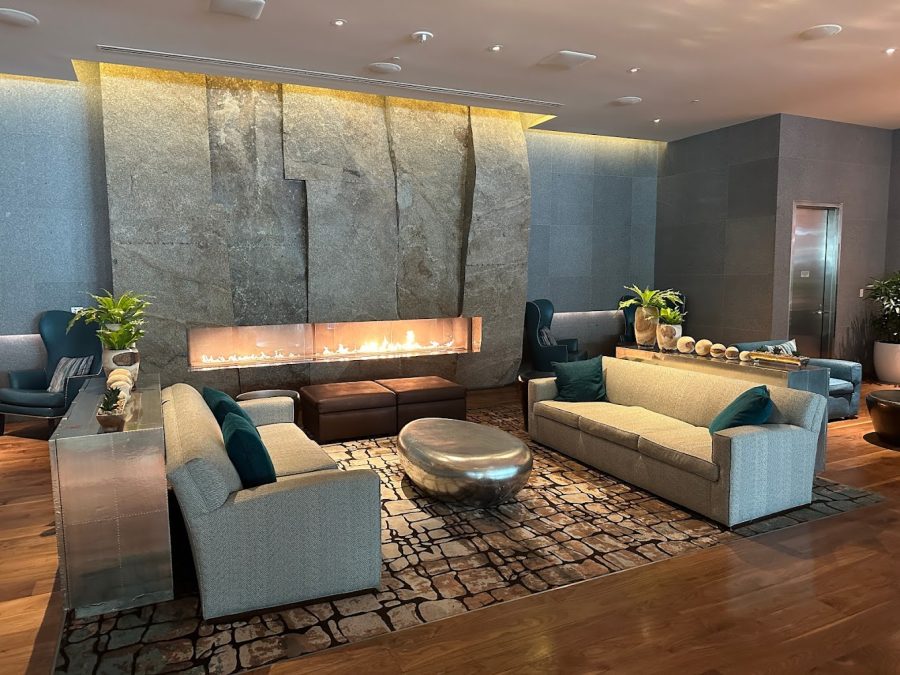 Spa at ARIA Las Vegas: An Oasis of Luxury and Relaxation
Hidden inside the opulent ARIA Resort & Casino in the heart of the Las Vegas Strip, the Spa at ARIA is a sanctuary of tranquility and rejuvenation. As one of the premier spa destinations in Las Vegas, this lavish retreat offers a wide range of world-class treatments and amenities to pamper your senses and provide a blissful escape from the bustling city.
Address and Contact Information:
Address: ARIA Resort & Casino, 3730 S Las Vegas Blvd, Las Vegas, NV 89158
Phone: (702) 590-9600
The Ultimate Spa Experience
The Spa at ARIA is renowned for its modern design, luxurious ambiance, and a commitment to providing guests with an unforgettable wellness journey. From the moment you step through its doors, you'll be enveloped in an atmosphere of serenity and sophistication, designed to help you leave the stresses of the outside world behind.
Menu Highlights
Signature Massage Treatments
ARIA Fusion Massage: A customized massage that combines various techniques to address your specific needs, leaving you feeling relaxed and rejuvenated.
Shio Salt Stone Massage: This indulgent treatment uses heated Himalayan salt stones to melt away tension and promote deep relaxation.
Thai Poultice Massage: Experience the therapeutic benefits of traditional Thai herbs and heat, as skilled therapists soothe your muscles and enhance your well-being.
Facial Rejuvenation
Desert Rose Radiance Facial: Designed to revitalize your skin, this facial incorporates the rejuvenating properties of desert rose to leave your complexion radiant and refreshed.
Gentlemen's Facial: Tailored specifically for men's skincare needs, this treatment targets the effects of daily shaving and environmental stressors.
Hydrotherapy and Aquavana*
The Spa at ARIA boasts an innovative Aquavana experience, a series of luxurious European-inspired thermal baths, and experiential showers. Indulge in the Shio Salt Room, herbal steam room, and the spectacular co-ed balcony featuring breathtaking views of the Las Vegas skyline.
Spa Suites
For those seeking the ultimate in privacy and indulgence, the Spa at ARIA offers opulent Spa Suites. These spacious retreats include a private fireplace, hydrotherapy tub, and a lavish relaxation lounge, ensuring a truly immersive spa experience.
Fitness Center and Yoga Studio
Maintain your wellness routine at the state-of-the-art fitness center, equipped with top-tier cardio and strength training equipment. The Yoga Studio offers a serene space for guests to find balance and inner peace through yoga and meditation classes.
Salon Services
The Spa at ARIA offers a full-service salon with a team of skilled hairstylists and makeup artists ready to enhance your natural beauty or create a stunning new look.
Group and Wedding Packages
Whether you're celebrating a bachelorette party or a special occasion, the Spa at ARIA can curate bespoke group experiences, complete with treatments, champagne, and relaxation in their private suite.
Conclusion
The Spa at ARIA Las Vegas is an oasis of serenity and rejuvenation in the heart of the vibrant Las Vegas Strip. With a diverse menu of luxurious treatments, innovative hydrotherapy experiences, and opulent Spa Suites, it's a haven for those seeking relaxation and wellness in a sophisticated setting. Discover the epitome of indulgence at the Spa at ARIA, where every visit promises an unforgettable journey towards relaxation, beauty, and tranquility. Book your appointment today and experience the ultimate in Las Vegas spa luxury.