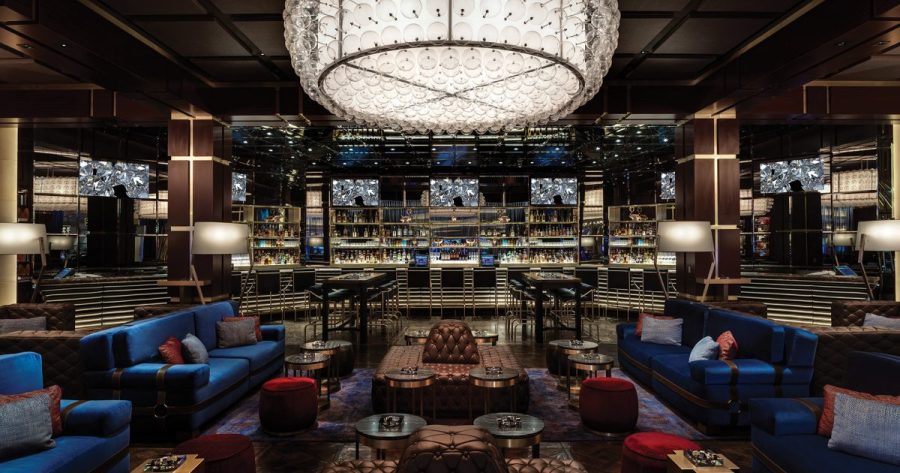 Dorsey Lounge at Venetian, Las Vegas: A Luxurious Retreat
Address: Dorsey Lounge 3355 S Las Vegas Blvd Las Vegas, NV 89109 United States
Hours of Operation: Sunday to Thursday: 5:00 PM – 2:00 AM Friday and Saturday: 5:00 PM – 3:00 AM
Contact Information: Phone: +1 (702) 414-2121 Website: Dorsey Lounge
Nestled within the vibrant atmosphere of the iconic Venetian Resort in Las Vegas, the Dorsey Lounge is a captivating and sophisticated destination that offers an exceptional experience for discerning patrons. Renowned for its chic ambiance, expertly crafted cocktails, and lively entertainment, this lounge has become a favored hotspot for locals and tourists alike.
Elegant Atmosphere and Design
From the moment you step foot into the Dorsey Lounge, you'll be greeted by an ambiance that effortlessly blends elegance with contemporary flair. The lounge features a stylish and modern design, characterized by sleek furnishings, warm lighting, and a sophisticated color palette. The combination of plush seating arrangements, intimate nooks, and an open floor plan creates a comfortable and inviting space, perfect for both socializing and relaxation.
Exquisite Mixology and Beverage Selection
At the heart of the Dorsey Lounge lies its world-class mixology program, curated by expert bartenders who possess a deep passion for their craft. Indulge your senses with an extensive array of handcrafted cocktails that are skillfully prepared using the finest spirits, fresh ingredients, and innovative techniques. From classic favorites to inventive creations, each libation is a work of art, designed to satisfy even the most discerning palates.
The lounge's carefully curated beverage menu also showcases an impressive selection of fine wines, craft beers, and spirits from around the world. Whether you're seeking a refined vintage or a unique artisanal beer, the knowledgeable staff is always available to guide you through the extensive options and assist you in finding the perfect accompaniment to your evening.
Entertainment and Live Music
Adding to the allure of the Dorsey Lounge is its vibrant entertainment program. Throughout the week, you can enjoy live music performances by talented local artists and renowned DJs, creating an energetic atmosphere that complements the lounge's sophisticated ambiance. The eclectic range of musical genres ensures there's something to suit every taste, whether you prefer smooth jazz, soulful R&B, or infectious beats that will get you on your feet.
Unparalleled Service
As you relax and immerse yourself in the luxurious surroundings, the Dorsey Lounge's attentive and professional staff will be at your service, ensuring your visit is nothing short of exceptional. From the moment you arrive, you'll be greeted with warm hospitality, and the well-trained team will be on hand to provide personalized recommendations, answer any questions, and cater to your every need.
Private Events and Special Occasions
The Dorsey Lounge also offers an ideal setting for private events and special occasions. Whether you're hosting an intimate gathering, corporate function, or celebration, the lounge's versatile space can be tailored to suit your requirements. With dedicated event planners and a range of customizable packages, you can create a memorable experience that will leave a lasting impression on your guests.
Conclusion
With its elegant ambiance, exquisite mixology, lively entertainment, and unparalleled service, the Dorsey Lounge at Venetian in Las Vegas stands as a premier destination for those seeking a refined and sophisticated retreat. Whether you're looking to unwind after a long day of exploring the Las Vegas Strip or celebrate a special occasion, this lounge offers an immersive experience that combines luxury, entertainment, and exceptional hospitality. Visit the Dorsey Lounge website to discover more about this captivating venue and start planning your unforgettable evening in the heart of Las Vegas.