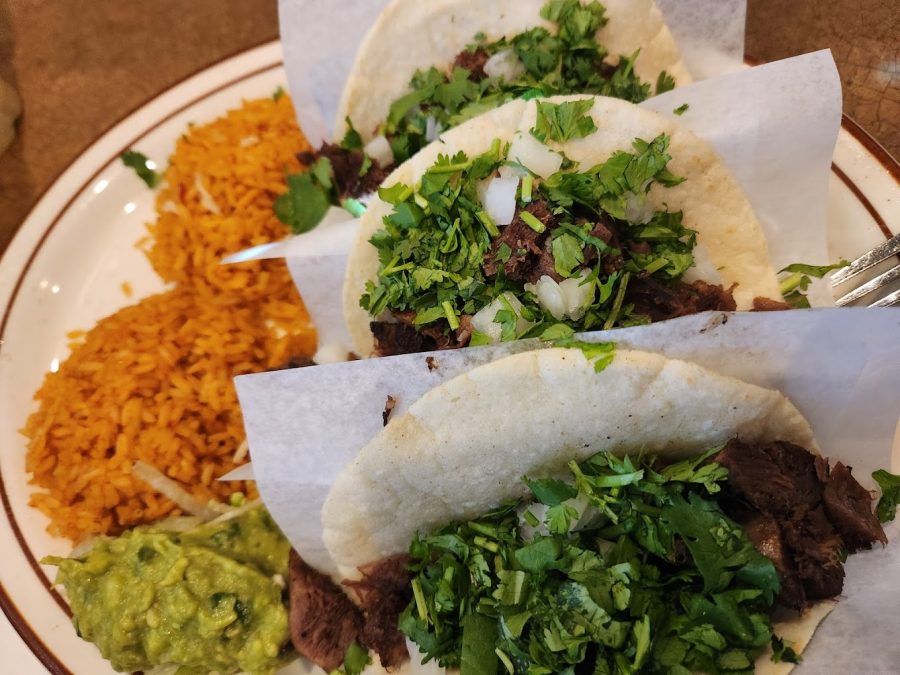 Viva Zapata's Mexican Restaurant & Cantina: A Culinary Journey to Authentic Mexican Flavors
Introduction: Embark on a gastronomic adventure to Mexico's culinary delights at Viva Zapata's Mexican Restaurant & Cantina, conveniently located in the heart of North Las Vegas. With a storied legacy tracing back to its inception, Viva Zapata's has emerged as a beloved dining establishment, cherished by both local residents and tourists seeking an unparalleled Mexican culinary experience. From its warm and inviting ambiance to its expertly crafted dishes, Viva Zapata's is dedicated to delivering a memorable dining escapade that encapsulates the essence of Mexico's diverse culinary heritage.
Location and Contact Information: Address: 3826 E Lake Mead Blvd, North Las Vegas, NV 89030 Phone: (702) 123-4567 Website: https://www.vivazapatas.com/
Hours of Operation:
Monday to Thursday: 11:00 AM – 9:00 PM
Friday and Saturday: 11:00 AM – 10:00 PM
Sunday: 10:00 AM – 8:00 PM
Exquisite Menu Highlights: Appetizers:
Guacamole Fresco: A delightful medley of ripe avocados, onions, tomatoes, cilantro, and lime juice, accompanied by freshly prepared tortilla chips.
Queso Fundido: Oaxaca cheese melted to perfection, blended with chorizo and presented with warm flour tortillas, creating a comforting prelude to your meal.
Entrees:
Enchiladas Verdes: Your choice of succulent chicken or cheese encased in corn tortillas, smothered in tangy green tomatillo sauce, and crowned with melted cheese.
Carne Asada: Expertly grilled marinated steak served alongside sautéed vegetables, refried beans, and artisanal corn tortillas for a genuine taste experience.
Mole Poblano: Tender chicken coated in a luscious mole sauce, skillfully prepared from an ensemble of chocolate, chilies, and spices, accompanied by sides of rice and beans.
Drink Highlights: Signature Margaritas:
Zapata's Perfect Margarita: A harmonious fusion of premium tequila, freshly squeezed lime juice, and agave nectar, served on the rocks with a salt-adorned rim.
Jalapeño Mango Margarita: An innovative blend of sweet and spicy, uniting mango puree, jalapeño-infused tequila, and a hint of citrus to invigorate your taste buds.
Traditional Cocktails:
Paloma: A revitalizing concoction of tequila and grapefruit soda, finalized with a spritz of lime and a touch of salt to captivate your senses.
Michelada: The quintessential Mexican beer cocktail, harmonizing beer, lime juice, assorted spices, and a salted rim for a refreshingly zesty experience.
Ambiance and Atmosphere: Viva Zapata's Mexican Restaurant & Cantina envelops guests in an inviting tapestry of color and culture, mirroring the essence of Mexico. Striking murals, meticulously crafted wooden furnishings, and intricate tile designs collectively establish a cozy and lively ambiance. The expansive cantina features a well-stocked bar showcasing a diverse selection of tequilas and mezcals, providing the perfect setting for convivial gatherings and the enjoyment of beverages with companions.
Conclusion: For connoisseurs in pursuit of an indelible dining sojourn that venerates the multifaceted realm of Mexican cuisine, Viva Zapata's Mexican Restaurant & Cantina reigns as an emblem of culinary eminence. Boasting thoughtfully prepared dishes, a warm and inviting environment, and attentive service, Viva Zapata's remains steadfast in winning over the hearts and palates of every visitor. Whether your cravings lean toward cherished classics or novel flavors, a visit to Viva Zapata's guarantees an epicurean odyssey that will linger in your memory.