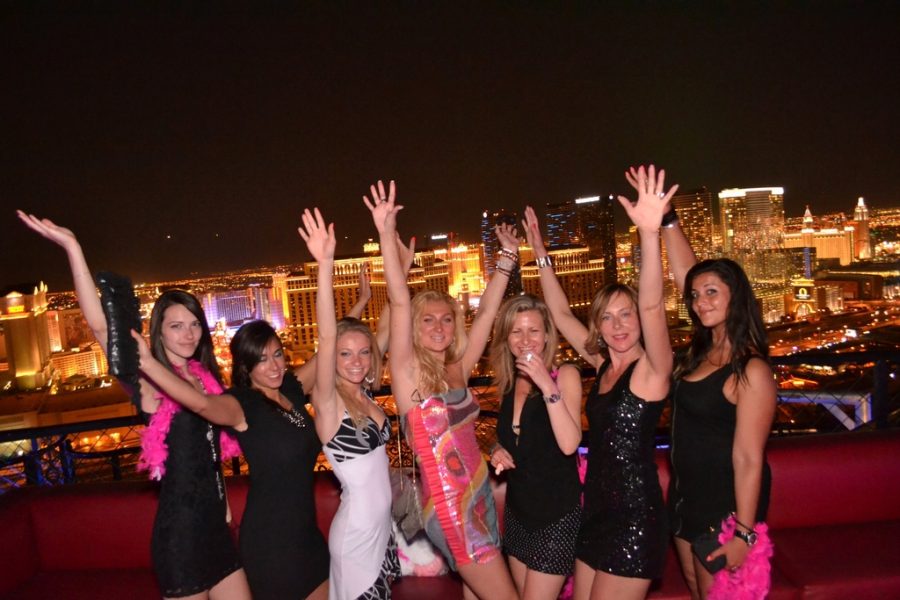 Temporarily closed. Hopefully open soon! Fantastic views from dance floor and bar, open-aired, intimate.
VooDoo Rooftop Nightclub at Rio – An Exquisite Nightlife Experience in Las Vegas
Introduction VooDoo Rooftop Nightclub at Rio is a premier nightlife destination situated in the vibrant city of Las Vegas. Perched atop the iconic Rio All-Suite Hotel & Casino, this exquisite venue offers an unforgettable experience with its breathtaking views of the Las Vegas Strip, stylish ambiance, top-notch entertainment, and a vibrant party atmosphere. Whether you're a local looking for a night out or a visitor seeking an exciting evening, VooDoo Rooftop Nightclub promises an unforgettable and electrifying experience.
Location and Address VooDoo Rooftop Nightclub is located at: Rio All-Suite Hotel & Casino 3700 W Flamingo Rd, Las Vegas, NV 89103
Hours of Operation
Thursday: 8:00 PM – 3:00 AM
Friday: 8:00 PM – 3:00 AM
Saturday: 8:00 PM – 3:00 AM
Contact Information
The Ambiance Step into VooDoo Rooftop Nightclub and immerse yourself in a captivating ambiance. The club features a stylish and contemporary design, incorporating elements of mystique and allure. The rooftop setting adds to the allure, offering stunning panoramic views of the Las Vegas skyline and the famous Strip. The combination of modern decor, dim lighting, and the vibrant energy of the crowd creates an electric atmosphere that sets the stage for an unforgettable night of revelry.
Entertainment and Music VooDoo Rooftop Nightclub is known for its top-notch entertainment lineup and lively music scene. Renowned DJs spin an eclectic mix of music, including chart-topping hits, hip-hop, EDM, and popular dance tracks. The club often hosts live performances by acclaimed artists and features exciting themed nights and special events. With its state-of-the-art sound system and impressive lighting effects, VooDoo Rooftop Nightclub creates an immersive experience where guests can dance the night away to their favorite tunes.
The Rooftop Patio and Deck One of the main highlights of VooDoo Rooftop Nightclub is its expansive outdoor patio and deck. Step outside and be greeted by breathtaking views of the Las Vegas skyline, including iconic landmarks such as the Bellagio fountains and the High Roller observation wheel. The rooftop deck provides a spacious and comfortable environment with plush seating options, allowing guests to relax, socialize, and enjoy the fresh air while taking in the stunning views.
Signature Cocktails and Cuisine VooDoo Rooftop Nightclub offers an extensive selection of signature cocktails crafted by skilled mixologists. Sip on creative concoctions and classic favorites while enjoying the lively atmosphere. The club also features a menu of delectable small bites and appetizers, allowing guests to indulge in a culinary experience alongside their night of revelry.
Guestlist and VIP Services For those seeking an enhanced experience, VooDoo Rooftop Nightclub offers VIP services and packages. Enjoy priority entry, reserved seating, bottle service, and personalized attention from a dedicated VIP host. Whether you're celebrating a special occasion or simply looking for a VIP experience, the club's attentive staff will ensure a memorable night.
Dress Code and Age Restrictions VooDoo Rooftop Nightclub enforces a stylish dress code to maintain the sophisticated atmosphere. Guests are encouraged to dress to impress, avoiding casual attire such as athletic wear, flip-flops, and hats. The club strictly admits guests who are 21 years and older, so be sure to bring a valid ID for entry.
Conclusion VooDoo Rooftop Nightclub at Rio is a must-visit destination for nightlife enthusiasts in Las Vegas. From its stunning rooftop setting and panoramic views to its electrifying atmosphere and top-notch entertainment, this club provides an extraordinary experience for guests seeking an unforgettable night out. Whether you're dancing to the beats of renowned DJs, sipping on signature cocktails, or mingling on the rooftop deck, VooDoo Rooftop Nightclub promises an immersive and captivating adventure in the heart of the Las Vegas Strip.