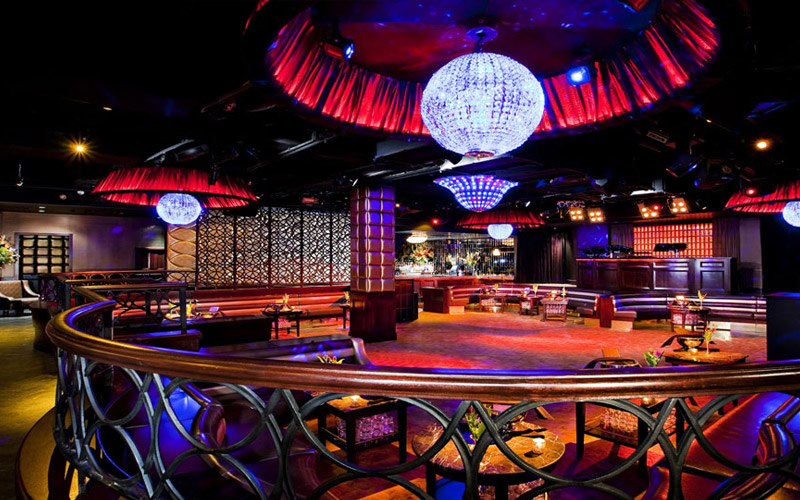 Lavo Nightclub: A Haven of Extravagance and Entertainment in Las Vegas
Introduction: Las Vegas, renowned as the entertainment capital of the world, is home to a plethora of dazzling nightclubs that offer an unparalleled experience. Among these illustrious establishments, Lavo Nightclub stands out as a premier destination for nightlife enthusiasts. Located in the iconic Palazzo Resort Hotel Casino, Lavo Nightclub merges opulence, world-class music, and an electric atmosphere to create an unforgettable experience for its patrons. This essay aims to provide an extensive, comprehensive, and detailed exploration of Lavo Nightclub, delving into its history, unique features, entertainment offerings, and the overall impact it has had on Las Vegas nightlife.
History and Concept: Lavo Nightclub first opened its doors in September 2008, emerging as a brainchild of Tao Group, a prominent name in the Las Vegas nightlife scene. The nightclub was designed to capture the essence of a European bathhouse, blending ancient Roman aesthetics with a modern twist. The concept sought to transport guests to a world of elegance and luxury, creating an immersive experience that goes beyond traditional nightclub offerings.
Ambiance and Design: Lavo Nightclub's design is a testament to its commitment to providing a luxurious and visually stunning environment. Upon entering, guests are greeted by a grand staircase that leads to the main dance floor, which is adorned with crystal chandeliers, state-of-the-art lighting systems, and a cutting-edge sound system. The interior features lavish leather banquettes, VIP tables, and intimate seating areas strategically placed to enhance the overall experience. The club's aesthetic, inspired by Roman bathhouses, is characterized by marble accents, intricate mosaics, and statuesque elements, creating an atmosphere of timeless opulence.
Music and Entertainment: One of the hallmarks of Lavo Nightclub is its exceptional lineup of world-renowned DJs and live performers. The club attracts top-tier talent from various music genres, including electronic dance music (EDM), hip-hop, and house music. These acclaimed artists take to the stage, captivating the crowd with their electrifying performances, and creating an infectious energy that permeates throughout the venue. The nightclub also hosts special themed nights, celebrity-hosted events, and occasional live shows, elevating the entertainment experience to new heights.
VIP and Bottle Service: Lavo Nightclub offers an exclusive VIP experience for those seeking an elevated level of luxury and personalized service. The venue provides an array of VIP packages, including private booths, tables with prime views of the dance floor, and dedicated bottle service. Patrons can indulge in a vast selection of premium spirits, champagne, and handcrafted cocktails, served by attentive staff who cater to their every need. This VIP treatment adds an extra layer of exclusivity and indulgence to the Lavo Nightclub experience.
Cuisine and Dining Experience: In addition to its vibrant nightlife offerings, Lavo Nightclub boasts an upscale Italian restaurant that seamlessly transitions into a late-night lounge. The restaurant presents a delectable menu featuring a fusion of traditional and contemporary Italian cuisine. Guests have the opportunity to enjoy a gourmet meal before immersing themselves in the club's exhilarating ambiance. This combination of culinary excellence and vibrant nightlife makes Lavo Nightclub a popular choice for those looking to savor a complete evening of entertainment.
Impact on Las Vegas Nightlife: Lavo Nightclub has undoubtedly made a significant impact on the Las Vegas nightlife scene since its inception. With its unique concept and meticulous attention to detail, the club has redefined the standard of luxury and entertainment. Its success has not only attracted visitors from around the world but has also raised the bar for other establishments in the city, inspiring them to offer a higher level of extravagance and innovation. By consistently delivering unforgettable experiences, Lavo Nightclub has cemented its position as an iconic destination within the vibrant tapestry of Las Vegas nightlife.
Conclusion: Lavo Nightclub in Las Vegas embodies the epitome of luxury and entertainment, providing an immersive experience that tantalizes the senses. Through its remarkable history, captivating ambiance, world-class music, and exceptional VIP service, Lavo Nightclub has established itself as a premier destination for revelers seeking a memorable night out in Las Vegas. Its impact on the city's nightlife landscape is undeniable, elevating the standards for opulence, innovation, and entertainment. Whether it be dancing to the pulsating beats of renowned DJs or savoring an exquisite meal in the restaurant, Lavo Nightclub promises an enchanting experience that will leave an indelible mark on all who visit.