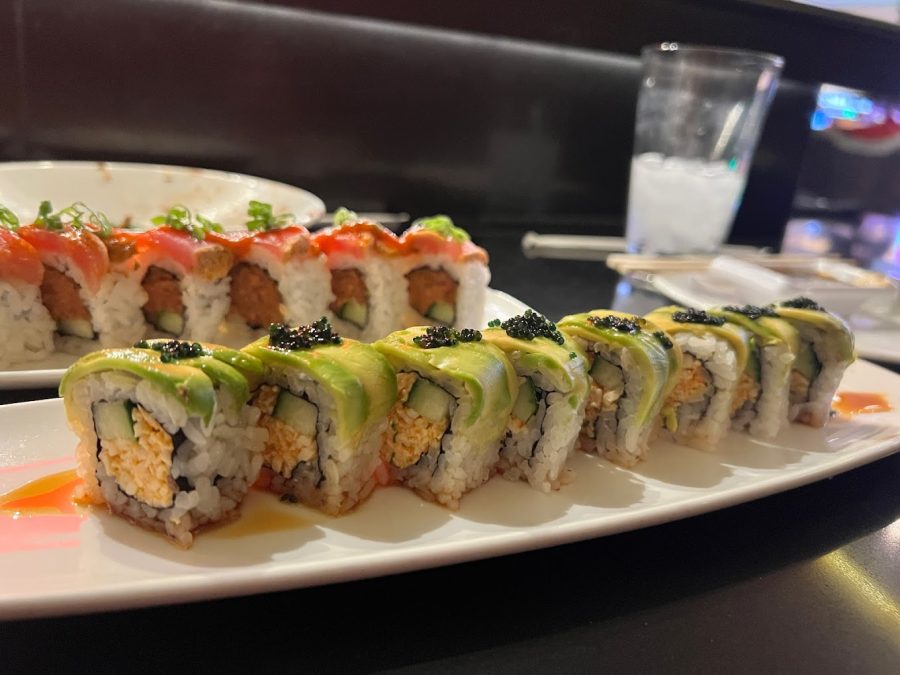 Zenshin Asian Restaurant at South Point Hotel and Casino, Las Vegas: Another Asian Odyssey
Zenshin Asian Restaurant is located at the renowned South Point Hotel and Casino presents an exquisite fusion of flavors that transports diners on a gastronomic journey through Asia. With its meticulous attention to detail, diverse menu offerings, and inviting ambiance, Zenshin has emerged as a culinary gem that promises an unforgettable dining experience.
Address and Contact Information Zenshin Asian Restaurant South Point Hotel and Casino 9777 S Las Vegas Blvd Las Vegas, NV 89183 Phone: (702) 796-7111
Hours of Operation
Monday to Thursday: 4:00 PM – 10:00 PM
Friday: 4:00 PM – 11:00 PM
Saturday: 12:00 PM – 11:00 PM
Sunday: 12:00 PM – 10:00 PM
Culinary Excellence: Menu Highlights
1. Sushi and Sashimi Selections Zenshin's menu is a carefully curated homage to Asian culinary traditions, with a particular focus on sushi and sashimi. Delight your senses with the vibrant colors and flavors of the Rainbow Roll, a captivating blend of fresh seafood and avocado. For those seeking a traditional experience, the Sashimi Deluxe showcases the finest slices of raw fish, masterfully prepared to highlight their natural essence.
2. Ramen Treasures Embark on a heartwarming journey with Zenshin's ramen offerings. The Tonkotsu Ramen stands out, boasting rich pork broth, tender chashu pork slices, marinated soft-boiled egg, and an artful arrangement of fresh vegetables. Each slurp encapsulates the harmonious symphony of textures and flavors that define this classic dish.
3. Signature Hot Pot Zenshin's Signature Hot Pot is an interactive dining experience that brings people together. Choose from an array of broths, including miso and sukiyaki, and personalize your pot with a selection of premium meats, seafood, and an assortment of vegetables. As the pot simmers at your table, the fragrant aromas and shared anticipation enhance the camaraderie of the dining occasion.
Beverage Bliss: Drink Highlights
1. Asian-Inspired Cocktails The drink menu at Zenshin is a celebration of innovation and tradition. The Lychee Martini, a luscious blend of lychee liqueur, vodka, and a hint of citrus, captivates the palate with its sweet yet balanced profile. Alternatively, the Zen Garden Cooler, with its refreshing medley of cucumber, mint, and gin, offers a revitalizing respite from the desert heat.
2. Sake Selections Sake enthusiasts will be delighted by Zenshin's diverse sake collection, ranging from crisp and light to bold and complex. The knowledgeable staff can guide you through the selection, ensuring a harmonious pairing with your chosen dishes. Savor the nuances of each sip as you explore the world of sake.
Aesthetic Ambiance Zenshin Asian Restaurant embraces a harmonious blend of modern elegance and traditional aesthetics. The interior exudes a serene ambiance, with a minimalist design that allows the vibrant colors of the cuisine to take center stage. Comfortable seating arrangements cater to intimate dinners and lively gatherings alike, making Zenshin an ideal destination for any occasion.
Creating Memories at Zenshin Whether you're seeking an unforgettable culinary adventure, a romantic evening, or a gathering with loved ones, Zenshin Asian Restaurant at South Point Hotel and Casino beckons with its irresistible offerings. From its meticulously crafted menu to its welcoming atmosphere, Zenshin promises an experience that resonates long after the meal has ended.
For reservations or inquiries, please contact Zenshin Asian Restaurant at (702) 796-7111. Discover the flavors of Asia and embark on a culinary odyssey at 9777 S Las Vegas Blvd, Las Vegas, NV 89183.