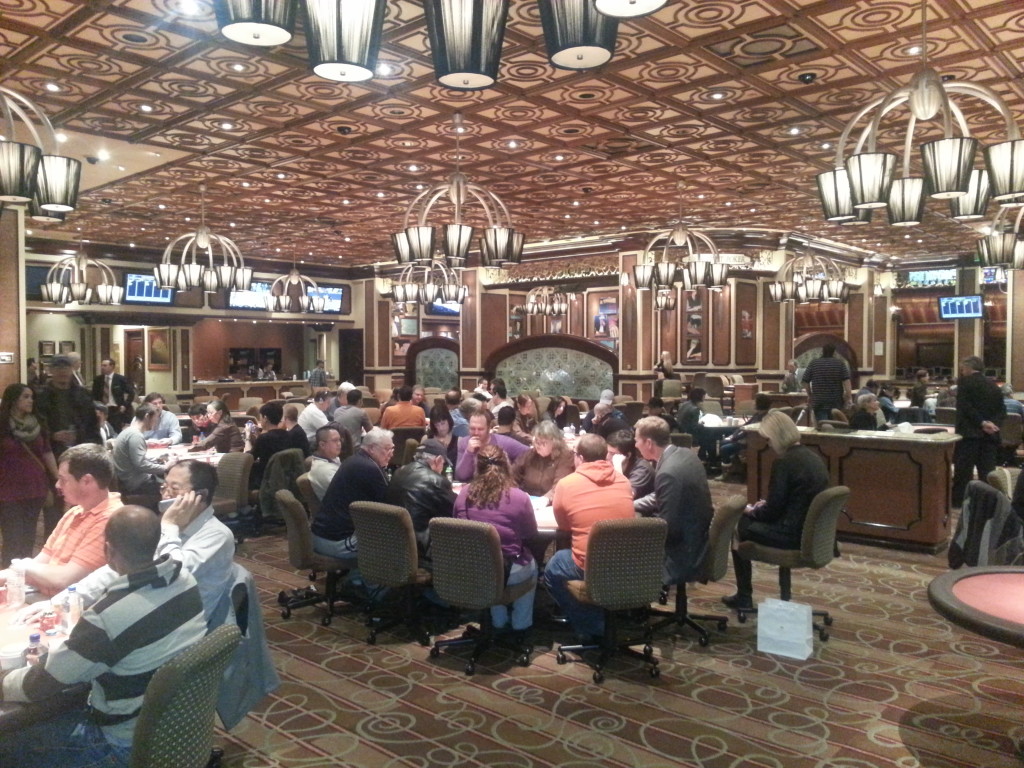 Title: The Bellagio Poker Room: Exquisite Gaming and Unparalleled Luxury in Las Vegas
Introduction: The Bellagio Poker Room, located in the world-famous Bellagio Resort and Casino on the Las Vegas Strip, is an iconic destination for poker enthusiasts from around the globe. Renowned for its exquisite ambiance, prestigious tournaments, and professional staff, the Bellagio Poker Room has earned its place as one of the premier poker destinations in Las Vegas. This comprehensive profile explores the rich history, exceptional amenities, and unforgettable experiences that await poker players who venture into this luxurious haven of cards.
I. History and Legacy: The Bellagio Poker Room first opened its doors in 1998, following the grand opening of the Bellagio Resort and Casino. It quickly gained fame for its opulent design, upscale atmosphere, and high-stakes poker action. Over the years, it has hosted numerous prestigious tournaments, including the World Poker Tour (WPT) events and the famous "Big Game," attracting the most skilled and well-known poker professionals.
II. Venue and Atmosphere:
Elegant Design: The Bellagio Poker Room boasts a sophisticated and elegant design that epitomizes luxury. From the moment players step inside, they are greeted by tasteful décor, ornate chandeliers, and a rich color scheme that creates a refined atmosphere.
Spacious Layout: The poker room spans over 7,000 square feet, providing ample space for players to enjoy their favorite games comfortably. The room is meticulously designed to accommodate both casual players and high rollers, with a wide range of tables offering different stakes and formats.
Luxurious Amenities: The Bellagio Poker Room offers a range of amenities to enhance players' experiences, including comfortable seating, complimentary beverage service, and access to exclusive dining options. Additionally, the room features a dedicated high-limit area for those seeking even more lavish surroundings.
III. Game Selection and Tournaments:
Variety of Games: The Bellagio Poker Room caters to players of all skill levels, offering a diverse range of poker games and formats. Whether you're a fan of No-Limit Texas Hold'em, Pot-Limit Omaha, or stud variants, you'll find a game suited to your preferences.
High-Stakes Action: The Bellagio is renowned for its high-stakes poker games, attracting some of the biggest names in the industry. The legendary "Big Game" in Bobby's Room, named after Bobby Baldwin, a poker icon, is a magnet for high rollers, where stakes can reach stratospheric levels.
Prestigious Tournaments: The Bellagio Poker Room regularly hosts prestigious tournaments that draw players from all over the world. The highlight of the annual calendar is the Bellagio Cup, a tournament series that features a range of events with varying buy-ins and attracts both professional and amateur players alike.
IV. Professional Staff and Services:
Expert Dealers: The Bellagio Poker Room prides itself on employing highly skilled and knowledgeable dealers who ensure smooth gameplay and maintain the integrity of the games. Their professionalism and attention to detail contribute to an exceptional poker experience.
Personalized Service: The staff at the Bellagio Poker Room is dedicated to providing personalized service to every player. From assisting with seating preferences to accommodating special requests, they go above and beyond to ensure players feel valued and taken care of.
Player Rewards Program: The Bellagio offers a comprehensive rewards program, allowing players to earn points and receive exclusive benefits. These rewards can be used for various amenities throughout the resort, enhancing the overall experience beyond the poker tables.
V. The Bellagio Poker Room Experience:
A Mecca for Poker Enthusiasts: For poker enthusiasts, playing in the Bellagio Poker Room is akin to stepping into a legendary realm. The combination of luxurious surroundings, exciting gameplay, and the opportunity to rub shoulders with some of the world's best players creates an unforgettable experience.
Spectator-Friendly Environment: Even if you're not actively playing, the Bellagio Poker Room offers a fantastic environment for poker fans to watch the action unfold. Spectators can witness the strategies and skill of top players, adding to the allure of this prestigious venue.
Surrounding Entertainment: When taking a break from the tables, players can explore the numerous entertainment options the Bellagio Resort and Casino has to offer. From world-class restaurants and bars to breathtaking fountain shows and live performances, there is something for everyone to enjoy.
Conclusion: The Bellagio Poker Room is a testament to the grandeur and allure of Las Vegas. With its elegant design, prestigious tournaments, and unparalleled luxury, it stands as a premier destination for poker players seeking a top-tier gaming experience. From novice players to seasoned professionals, everyone who steps into the Bellagio Poker Room can expect nothing short of excellence and an unforgettable poker journey.