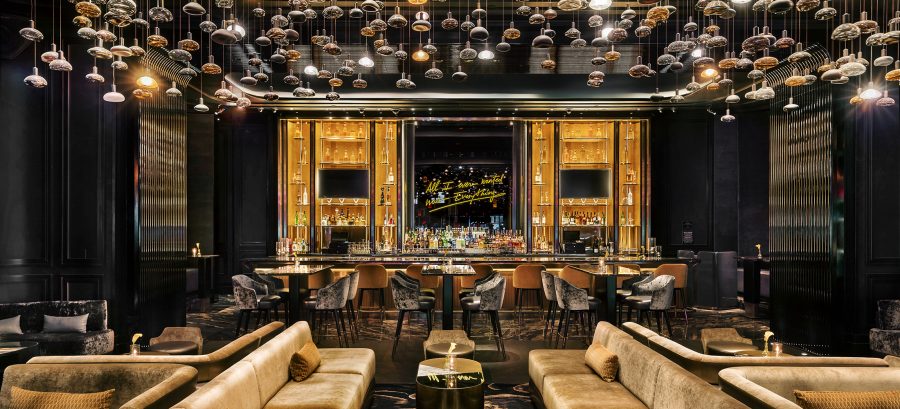 UPDATE:  Temporarily Closed. We hope this elegant lounge reopens soon! 
Camden Cocktail Lounge at Palms Casino Resort – A Sophisticated Oasis in Las Vegas
Introduction Nestled within the vibrant Palms Casino Resort in the heart of Las Vegas, Camden Cocktail Lounge is a haven of elegance and refinement. Designed to captivate the senses, this detailed profile provides an extensive overview of Camden Cocktail Lounge, offering information on its address, hours of operation, drink highlights, and contact details.
Address Camden Cocktail Lounge is conveniently located at: Palms Casino Resort 4321 W Flamingo Rd Las Vegas, NV 89103 United States
Hours of Operation Camden Cocktail Lounge welcomes guests during the following hours: Monday – Thursday: 5:00 PM – 1:00 AM Friday – Saturday: 5:00 PM – 2:00 AM Sunday: 5:00 PM – 12:00 AM
Ambiance Stepping into Camden Cocktail Lounge is like entering an urban oasis of sophistication and allure. The lounge boasts a contemporary design characterized by sleek lines, luxurious textures, and an understated color palette, creating an ambiance that is both modern and welcoming. The lighting, carefully calibrated to enhance the lounge's atmosphere, sets the mood for an unforgettable evening. Guests can sink into sumptuous seating options, including plush couches and intimate booths, which offer comfort and privacy. For those who wish to enjoy the vibrant Las Vegas air, a spacious outdoor patio beckons, providing a charming setting to savor handcrafted cocktails under the starry sky.
Drink Highlights Camden Cocktail Lounge takes great pride in its exceptional cocktail menu, curated by a team of expert mixologists who are passionate about their craft. From contemporary renditions of classics to innovative concoctions, the drink highlights at Camden Cocktail Lounge are sure to impress even the most discerning palates. Here are a few noteworthy selections:
The Camden Mule: A contemporary twist on the beloved Moscow Mule, this revitalizing libation combines premium vodka, zesty ginger beer, freshly squeezed lime juice, and a refreshing hint of cucumber. Served over ice in a copper mug, it is a true crowd-pleaser.
Smokey Old Fashioned: For connoisseurs of bourbon, the Smokey Old Fashioned is a must-try. Crafted with care, this cocktail features a rich and smoky bourbon base, delicately sweetened with sugar and enhanced with aromatic bitters. Garnished with an orange twist and a luxuriant maraschino cherry, it is a timeless classic with a modern twist.
Passion Fruit Margarita: Transport yourself to a tropical paradise with the Passion Fruit Margarita. This exotic blend combines top-quality tequila, luscious passion fruit puree, a splash of tangy lime juice, and a touch of agave nectar, resulting in a harmonious balance of sweet and tangy flavors. Served with a salted rim and a vibrant lime wheel, it is a drink that evokes vacation vibes.
Blackberry Bramble: Gin lovers will revel in the Blackberry Bramble, an exquisite creation that marries the botanical essence of gin with the natural sweetness of blackberries. Muddled blackberries, freshly squeezed lemon juice, and a touch of simple syrup are combined with a generous pour of premium gin. Finished with a sprig of fresh mint, it is a refreshing and visually stunning libation.
Tropical Thunder: Prepare for a taste bud explosion with the Tropical Thunder, a lively cocktail inspired by tropical flavors. The drink features a harmonious blend of rum, pineapple juice, orange juice, and a hint of grenadine, resulting in a vibrant and fruity delight that transports you to sun-drenched shores.
These drink highlights are merely a glimpse into the diverse and imaginative selection available at Camden Cocktail Lounge. In addition to the impressive cocktail menu, the lounge also offers an extensive range of spirits, wines, and beers to cater to all preferences.
Contact Information For further information, reservations, or inquiries, please reach out to Camden Cocktail Lounge through the following channels:
Camden Cocktail Lounge at Palms Casino Resort invites you to indulge in the finest libations while immersing yourself in a refined and stylish atmosphere. Whether you're seeking a pre-dinner drink, a night out with friends, or a moment of relaxation in the bustling city of Las Vegas, Camden Cocktail Lounge promises an unforgettable experience. Elevate your evening, savor the artistry of expertly crafted cocktails, and create lasting memories in this sophisticated oasis.