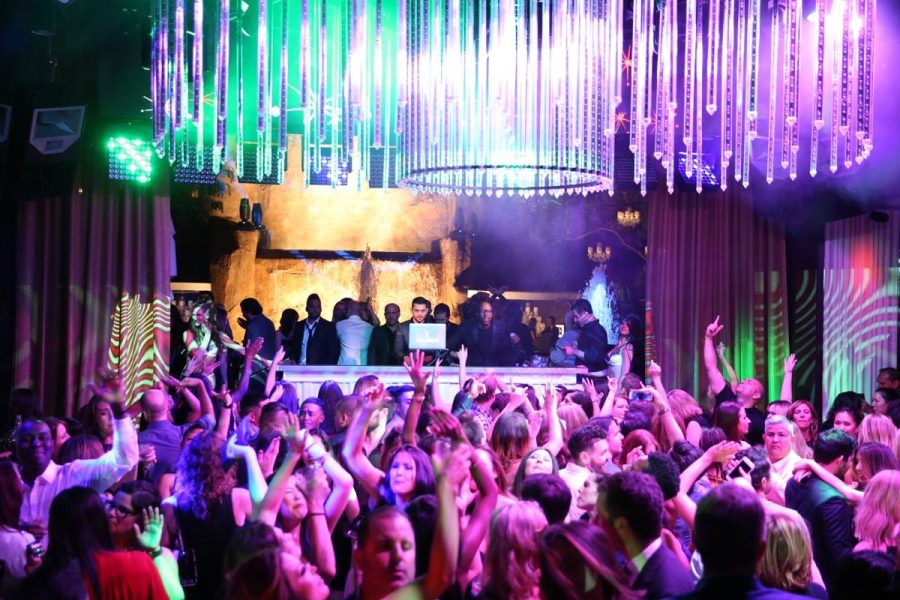 Intrigue Nightclub at The Wynn Hotel: A Premier Nightlife Destination in Las Vegas
Overview: Intrigue Nightclub, located at The Wynn Hotel in Las Vegas, is a world-class entertainment venue that offers a captivating nightlife experience. With its luxurious ambiance, cutting-edge design, and top-tier entertainment, Intrigue has established itself as one of the most sought-after nightclubs in the city. Whether you're a local resident or a visitor looking for an unforgettable night out, Intrigue promises to deliver an immersive and exhilarating atmosphere.
Address: Intrigue Nightclub 3131 S Las Vegas Blvd Las Vegas, NV 89109
Hours of Operation:
Thursday: 10:30 PM – 4:00 AM
Friday: 10:30 PM – 4:00 AM
Saturday: 10:30 PM – 4:00 AM
Please note that hours of operation may vary on holidays and during special events. It is always recommended to check the official website or contact the venue for the most up-to-date information.
Contact Information:
Atmosphere and Design: Intrigue Nightclub boasts a sophisticated and contemporary design that seamlessly blends elegance with a touch of edge. The venue features sleek lines, stunning lighting effects, and state-of-the-art sound systems, creating an immersive sensory experience for guests. The interior showcases a stylish combination of modern architecture and luxurious furnishings, setting the stage for an unforgettable night of entertainment and revelry.
Main Room: The main room of Intrigue Nightclub is the heart of the venue's vibrant energy. It features a spacious dance floor surrounded by VIP seating areas, offering both a lively atmosphere for dancing and a more intimate space for socializing. The main room is equipped with a cutting-edge sound system and mesmerizing lighting displays, providing the perfect backdrop for performances by world-renowned DJs and artists.
Outdoor Patio: In addition to the main room, Intrigue boasts a stunning outdoor patio area that offers a unique experience for guests. The patio provides a luxurious escape from the bustling dance floor, allowing patrons to enjoy fresh air while still being immersed in the electric energy of the nightclub. With its lush foliage, comfortable seating, and breathtaking views, the outdoor patio at Intrigue provides a refreshing and exclusive ambiance.
Entertainment and Performances: Intrigue Nightclub is renowned for its lineup of world-class DJs and live performances, guaranteeing an unforgettable night of music and entertainment. The club regularly hosts internationally acclaimed artists, including renowned DJs, musicians, and performers from various genres. From pulsating EDM beats to chart-topping hits, the diverse range of musical styles ensures that every guest can find their groove and dance the night away.
VIP Services and Bottle Service: For those seeking an elevated experience, Intrigue offers an exclusive VIP section and bottle service. VIP guests enjoy premium seating, dedicated waitstaff, and access to the most coveted areas of the nightclub. Bottle service packages include a selection of premium liquors, mixers, and personalized attention to cater to every guest's needs. The VIP experience at Intrigue Nightclub provides an unparalleled level of luxury and privacy.
Guest List and Reservations: To ensure a seamless entry and to take advantage of promotions, it is recommended to join the guest list or make reservations in advance. The guest list allows guests to enjoy expedited entry and sometimes even complimentary admission, depending on the night and availability. Reservations for VIP tables and bottle service should be made well in advance to secure the desired experience.
Dress Code and Admission Policies: Intrigue Nightclub maintains a fashionable dress code to maintain the upscale atmosphere of the venue. Guests are expected to dress stylishly and appropriately for a nightclub setting. Elegant attire, including collared shirts, dress shoes, and fashionable dresses or skirts, is strongly encouraged. Athletic wear, shorts, flip-flops, and overly casual attire may be denied entry. Additionally, all guests must be 21 years of age or older with a valid ID to gain entry.
Professional Staff and Customer Service: The team at Intrigue Nightclub prides itself on providing exceptional customer service and ensuring that every guest has a memorable experience. The professional staff members are knowledgeable, friendly, and dedicated to creating a welcoming environment for all patrons. Whether you have questions about reservations, need assistance during your visit, or simply want recommendations for the best drinks, the staff at Intrigue is always ready to assist you.
Conclusion: Intrigue Nightclub at The Wynn Hotel is a premier nightlife destination that promises an unforgettable experience for music enthusiasts, partygoers, and those seeking a taste of Las Vegas' vibrant entertainment scene. From its stunning design and top-tier entertainment to its luxurious VIP services, Intrigue offers a world-class nightclub experience that sets it apart from the rest. If you're looking for an electrifying night out in Las Vegas, Intrigue Nightclub is the place to be.