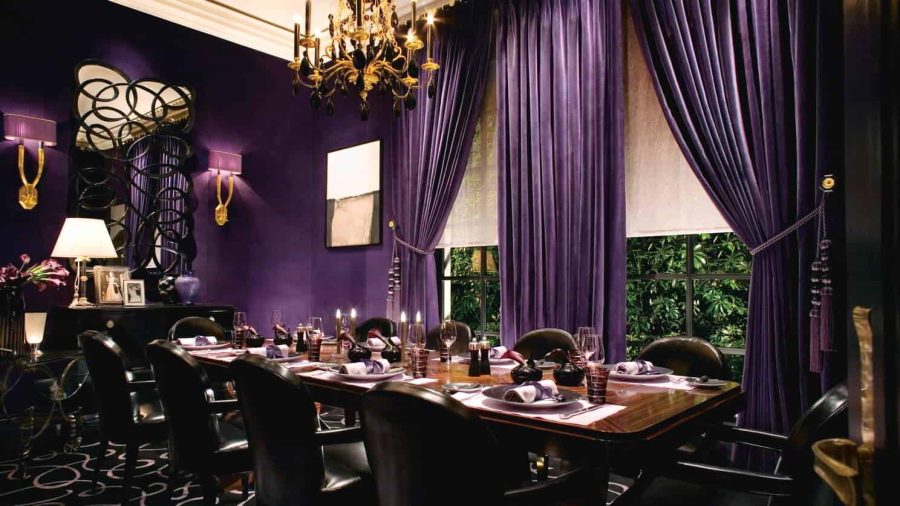 Joël Robuchon at MGM Grand – Profile
Introduction Joël Robuchon at MGM Grand is a world-renowned fine dining restaurant located in Las Vegas, Nevada. It is named after the legendary French chef Joël Robuchon, who is widely regarded as one of the greatest culinary masters of our time. This Michelin-starred establishment offers an exceptional dining experience, combining exquisite cuisine, elegant ambiance, and impeccable service. From its luxurious decor to its delectable menu, Joël Robuchon at MGM Grand promises an unforgettable gastronomic journey.
Location Joël Robuchon at MGM Grand is situated within the MGM Grand Hotel and Casino, one of the most iconic destinations on the Las Vegas Strip. The address is: MGM Grand Hotel and Casino 3799 S Las Vegas Blvd Las Vegas, NV 89109
Hours of Operation The restaurant operates with the following schedule:
Dinner Service: Wednesday to Sunday from 5:30 PM to 10:00 PM
The restaurant is closed on Mondays and Tuesdays.
Contact Information To make a reservation or inquire about any details, you can reach Joël Robuchon at MGM Grand using the following contact information:
Ambiance and Decor Stepping into Joël Robuchon at MGM Grand, guests are greeted by an opulent and sophisticated setting. The interior is tastefully designed with plush seating, elegant chandeliers, and rich colors, creating an intimate and romantic atmosphere. The attention to detail is evident in every aspect, from the meticulously arranged table settings to the impeccable service provided by the highly trained staff.
Cuisine Joël Robuchon at MGM Grand offers a menu that reflects the chef's culinary mastery and creativity. The restaurant specializes in contemporary French cuisine, prepared with the finest ingredients and innovative techniques. Each dish is a work of art, carefully crafted to showcase bold flavors, exquisite presentation, and a harmonious balance of textures. The menu features a variety of options, including seafood, meat, and vegetarian dishes, ensuring there is something to please every palate.
Menu Highlights
Le Caviar

Oscietra caviar served on a delicate cauliflower cream.
Accompanied by a light gelee and a cauliflower mousseline.

Le King Crab

King crab served in a green apple jelly with fresh and creamy avocado.
Complemented by a light tomato coulis and a lime and ginger dressing.

Le Black Cod

Marinated black cod served with a Miso reduction and confit of leek.
Garnished with baby spinach leaves and yuzu zest.

Le Canard Colvert

Roasted wild duck breast with a spiced jus.
Accompanied by a medley of seasonal vegetables and a potato and truffle puree.

Le Soufflé

A classic French dessert, the soufflé is prepared with various flavors such as chocolate, Grand Marnier, or vanilla.
Served with a luscious sauce and a scoop of homemade ice cream.
Please note that the menu at Joël Robuchon at MGM Grand may vary seasonally to showcase the freshest ingredients available.
Conclusion Joël Robuchon at MGM Grand is an extraordinary culinary destination that brings the timeless elegance and impeccable cuisine of Joël Robuchon to the vibrant city of Las Vegas. With its luxurious ambiance, exceptional service, and a menu that showcases the very best of French cuisine, this Michelin-starred restaurant promises an unforgettable dining experience for food enthusiasts and connoisseurs alike. Whether you're celebrating a special occasion or seeking a memorable evening of gastronomy, Joël Robuchon at MGM Grand is a must-visit for discerning diners.