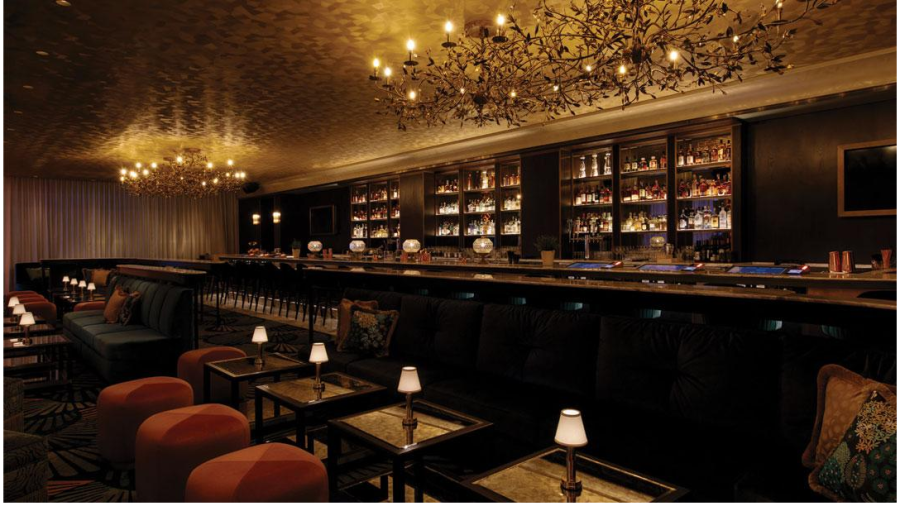 Juniper Cocktail Lounge at Park MGM: A Sophisticated Haven for Cocktail Enthusiasts
Overview The Juniper Cocktail Lounge, nestled within the luxurious Park MGM in Las Vegas, is a hidden gem for those seeking an exceptional and refined drinking experience. This stylish lounge offers a cozy and intimate ambiance, expert mixology, and an impressive menu that caters to the most discerning palates. Whether you're a seasoned cocktail aficionado or simply looking to enjoy a night of sophistication, Juniper Cocktail Lounge is sure to captivate your senses.
Location Juniper Cocktail Lounge is located at: Park MGM 3770 S Las Vegas Blvd Las Vegas, NV 89109
Hours of Operation Juniper Cocktail Lounge operates during the following hours: Sunday – Thursday: 5:00 PM – 1:00 AM Friday – Saturday: 5:00 PM – 2:00 AM
Drink Highlights At Juniper Cocktail Lounge, you can expect a stellar selection of handcrafted cocktails that showcase the artistry and skill of the talented mixologists. The lounge takes pride in its extensive menu, which features both classic and inventive libations. Here are a few drink highlights:
Juniper Smash: This signature cocktail is a delightful blend of gin, muddled blackberries, fresh lemon juice, mint, and simple syrup. It offers a refreshing and balanced flavor profile that will leave you craving more.
Barrel-Aged Negroni: A classic cocktail with a twist, the Barrel-Aged Negroni is crafted by aging gin, Campari, and sweet vermouth in oak barrels. The result is a smooth and complex drink that exudes sophistication.
Smoky Old Fashioned: For lovers of robust flavors, the Smoky Old Fashioned is a must-try. This cocktail combines high-quality bourbon, smoked sugar, and aromatic bitters, creating a rich and smoky experience that will satisfy even the most refined palates.
Garden Gimlet: A light and refreshing choice, the Garden Gimlet infuses gin with fresh cucumber, basil, and lime. This herbaceous cocktail provides a burst of flavor that perfectly complements the lounge's elegant atmosphere.
Menu Highlights Juniper Cocktail Lounge not only delivers exceptional drinks but also offers a tantalizing food menu that pairs perfectly with the libations. Here are some menu highlights to enhance your visit:
Charcuterie Board: Indulge in a delectable assortment of artisanal cured meats, flavorful cheeses, and accompaniments. This board is carefully curated to satisfy your cravings while complementing the lounge's drink selection.
Caviar Tacos: Experience a culinary delight with the caviar tacos, where delicate and briny caviar is served in a crispy wonton shell alongside a dollop of crème fraîche and fresh herbs. These bite-sized treats are as visually stunning as they are delicious.
Truffle Fries: Elevate your snacking experience with the tantalizing truffle fries. Crispy and golden, these fries are seasoned with truffle oil and sprinkled with Parmesan cheese, creating a savory and indulgent treat.
Lobster Roll: Delight in the taste of fresh lobster dressed in a creamy aioli and nestled in a soft, buttery roll. This decadent dish is the epitome of luxury and pairs perfectly with the lounge's refined atmosphere.
Contact Information To learn more about Juniper Cocktail Lounge or make a reservation, you can visit their official website: Juniper Cocktail Lounge at Park MGM
Alternatively, you can contact the lounge directly at: Phone: +1 (702) 730-7777
Immerse yourself in the sophisticated ambiance, indulge in exquisite cocktails, and savor the culinary delights at Juniper Cocktail Lounge—an experience that will leave an everlasting impression on your senses.