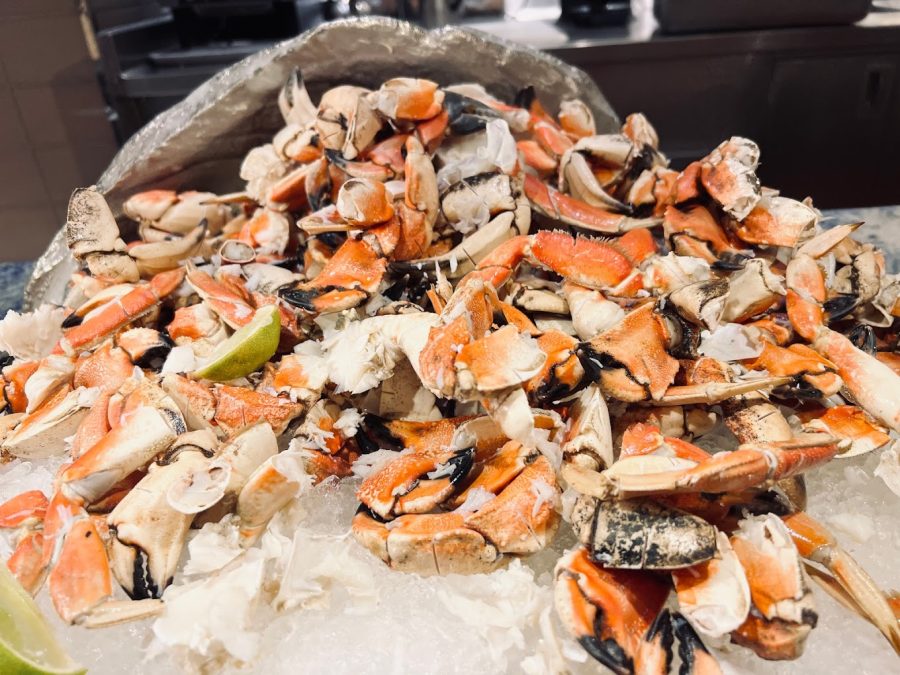 Wynn Buffet in Las Vegas: A Foodie Extravaganza of Epic Proportions
Overview: Nestled within the luxurious confines of the Wynn Las Vegas, the Wynn Buffet is a culinary phenomenon that offers an unparalleled dining experience. Renowned for its opulent setting, diverse array of global cuisines, and commitment to culinary excellence, the Wynn Buffet is a destination that beckons food enthusiasts and gourmands alike.
Address: Wynn Las Vegas 3131 S Las Vegas Blvd, Las Vegas, NV 89109, United States
Contact Information: https://www.wynnlasvegas.com/dining/casual-dining/the-buffet
Hours of Operation: With the aim of catering to various meal preferences, the Wynn Buffet operates during breakfast, lunch, and dinner hours, ensuring that guests can partake in a sumptuous feast at any time of the day. To ensure accuracy, kindly verify the operational hours prior to your visit.
The Buffet at Wynn Las Vegas
| | |
| --- | --- |
| Wednesday | 8 AM–9 PM |
| Thursday | 8 AM–9 PM |
| Friday | 8 AM–9 PM |
| Saturday | 8 AM–9 PM |
| Sunday | 8 AM–9 PM |
| Monday | 8 AM–9 PM |
| Tuesday | 8 AM–9 PM |
Ambiance: Stepping into the Wynn Buffet is akin to entering a culinary wonderland. The dining area is an opulent fusion of modern elegance and classic sophistication, featuring tasteful furnishings, ambient lighting, and an inviting color palette. The layout of the buffet is thoughtfully designed to accommodate both intimate gatherings and larger groups, providing an atmosphere that is both convivial and refined.
Cuisine Variety: True to its reputation, the Wynn Buffet prides itself on offering an eclectic array of international cuisines that cater to diverse tastes and preferences. From breakfast to dinner, the buffet stations present a symphony of flavors, each prepared with meticulous attention to detail.
Menu Highlights:
Breakfast Bonanza: Start your day on a scrumptious note with made-to-order omelets, freshly baked pastries, and an array of breakfast favorites. Indulge in crispy bacon, fluffy pancakes, and a variety of cereals and yogurts to fuel your morning adventures.
Lunchtime Temptations: The midday spread features an impressive range of options, including vibrant salads, flavorful soups, and gourmet sandwiches. From classic comfort foods to innovative dishes, the lunch offerings capture the essence of global cuisine.
Dinner Grandeur: As the sun sets, the Wynn Buffet transforms into a lavish haven of gastronomy. The dinner offerings showcase an array of premium cuts of meat, succulent seafood, and a variety of international dishes. Dive into prime rib, lobster tails, and inventive fusion creations that push culinary boundaries.
Seafood Delights: The seafood station is a highlight, featuring delicacies like succulent crab legs, plump shrimp, freshly shucked oysters, and more. The ocean's bounty is presented with finesse, allowing guests to indulge in a tantalizing seafood experience.
Decadent Desserts: Conclude your feast with an array of indulgent desserts that span the spectrum of sweet delights. From intricately crafted pastries and cakes to rich chocolates and artisanal gelato, the dessert section is a paradise for dessert aficionados.
Beverage Selection: Complementing the diverse culinary offerings, the Wynn Buffet boasts a comprehensive beverage selection. Guests can savor freshly brewed coffee, premium teas, and a curated selection of wines and craft beers, elevating their dining experience to new heights.
Service and Hospitality: The Wynn Buffet experience is synonymous with exceptional service and attentive hospitality. The staff is dedicated to creating a seamless dining experience, catering to guests' preferences and ensuring that every need is met promptly and courteously.
Reservations: Reservations are not typically required at the Wynn Buffet. However, during peak dining hours or special occasions, it is advisable to check with the establishment to inquire about availability and any potential wait times.
Conclusion: The Wynn Buffet in Las Vegas is a culinary masterpiece that invites guests on a journey of flavors, textures, and gastronomic wonders. With its lavish setting, an array of international cuisines, and meticulous attention to detail, the buffet redefines the art of dining. From dawn to dusk, the Wynn Buffet guarantees an unforgettable culinary adventure, where every dish is a testament to the restaurant's dedication to culinary excellence and guest satisfaction.